Events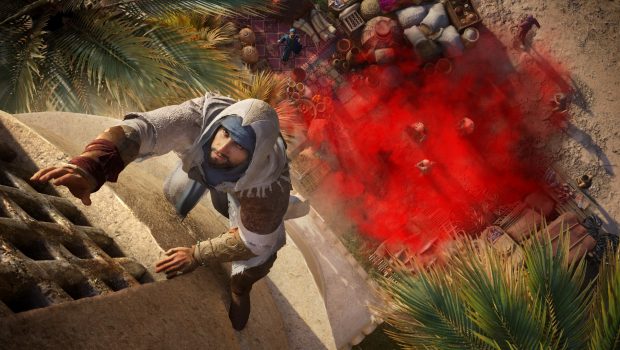 Published on November 17th, 2023 | by Adrian Gunning
Ubisoft Store Offers Big Discounts for Black Friday Sale
Today, Ubisoft announced that the Ubisoft Store is offering major deals through its annual Black Friday Sale, running now through November 29. Read on to learn how you can save big on games, take advantage of free trials, and get a little cash back for your efforts. Find out more about the full list of available deals on Ubisoft News: news.ubisoft.com.
Assassin's Creed Mirage is on sale for the first time ever, and the Ubisoft Store is offering up to 20% off the game. Take on the role of Basim, a young street thief plagued by visions of a jinni, who embarks on a journey to become a master assassin of the Hidden Ones. An homage to the first Assassin's Creed, you'll need to unlock and use tools like throwing knives, smoke bombs, and more as you parkour across the rooftops of ninth-century Baghdad in search of members of the Order of the Ancients.
The Crew Motorfest is also on sale, giving you a chance to race across the island of O'ahu. A celebration of car culture, The Crew Motorfest offers weekly live events, Playlists that highlight different subsets of car culture, and customisation options for your fleet of vehicles. You can get The Crew Motorfest for up to 40% off during the Ubisoft Store's Black Friday sale.
The Black Friday savings don't end with recently released games. Check a list of some of the best available deals below:
Assassin's Creed Odyssey: up to 80% off
Assassin's Creed Valhalla: up to 75% off
The Division 2: up to 70% off
Far Cry 6: up to 75% off
Ghost Recon Breakpoint: up to 80% off
Ghost Recon Wildlands: up to 80% off
Rainbow Six Siege: up to 67% off
Riders Republic: up to 50% off
Additionally, Rocksmith+ is offering a free 30-day trial for the music-learning subscription service when you sign up for or upgrade to the 12-month plan. Rocksmith+ can teach you to play acoustic, electric, and bass guitar using a library of over 7,000 songs as well as personalised real-time feedback and customisable practice tools.
In addition to Black Friday discounts at the Ubisoft Store, if you pre-order Avatar: Frontiers of PandoraTM with Ubisoft Wallet funds (or spend at least A$29.95 from your Ubisoft Wallet at checkout), you can receive A$15 in Wallet Rewards.* The reward must be claimed within 10 days, and must be used by December 14.
The Ubisoft Store Black Friday Sale only lasts through November 29, so visit store.ubisoft.com today to save big on your favourite games.
* Terms and conditions apply. Available in countries with Ubisoft Wallet only.