Games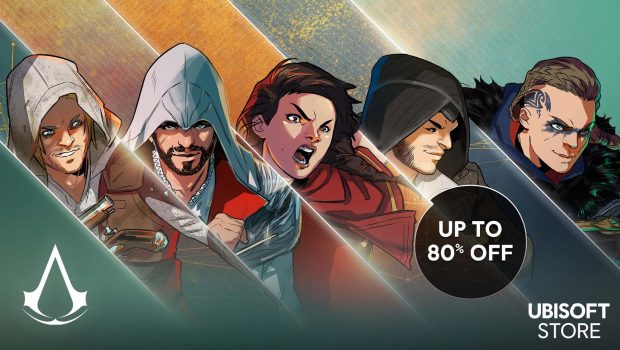 Published on February 24th, 2022 | by Admin
Ubisoft Store and Artist Valeria Favoccia Come Together For Up to 80% off Assassin's Creed Games
The Ubisoft Store currently has massive savings on the entire Assassin's Creed franchise, featuring brand new artwork from the comics artist, Valeria Favoccia.
Favoccia, also known as Lux, has worked for Titan Comics, Boom! Studios, Dark Horse Comics, Respawn Entertainment, and is a proud member of the Assassin's Creed Mentors Guild. They got their start posting fanart online before being embraced by the Assassin's Creed community. "I love drawing dynamic poses and character designs," says Favoccia. "That's why when I played AC1 for the very first time, I fell in love with it! It was just my cup of tea and everything about Assassin's Creed always feels so much like home to me, all too familiar and so in sync with my tastes."
As we head towards the launch of Assassin's Creed Valhalla: Dawn of Ragnarök now is a great time to catch-up on the series recent entries like Assassin's Creed Valhalla. Head to the Ubisoft Store now to discover Favoccia's beautiful artwork and to save up to 60% off Assassin's Creed Valhalla, up to 75% off Assassin's Creed Odyssey, and up to 80% off Assassin's Creed Origins.