Events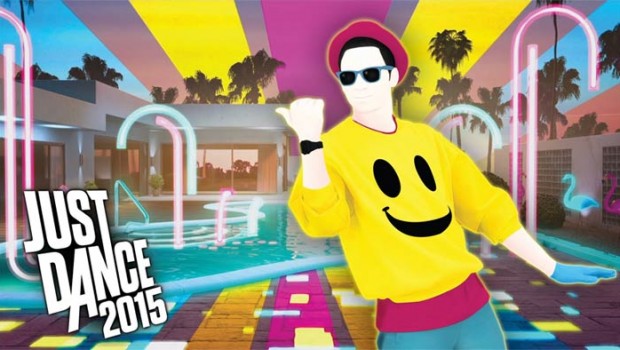 Published on November 20th, 2014 | by admin
Ubisoft and Special Olympics Launches Global Just Dance® Challenge to Raise Funds and Awareness While Engaging Video Game Fans
Musicians including Nicole Scherzinger, Maroon 5, Jessie J, and Charli XCX from Just Dance 2015 Jumpstart the Campaign  
Sydney, Australia – November 20, 2014 – Ubisoft and the Special Olympics today announced the kick-off of the first annual Just Dance® Challenge, a global online fundraising campaign to get the public up and dancing to raise awareness and funds for Special Olympics. In order to spread their message of inclusion to the broadest audience, Special Olympics has joined with Just Dance, the top dance and music videogame with millions of players globally, developed and published by Ubisoft®. Popular YouTubers and musicians from the videogame including Maroon 5, Jessie J, Charli XCX, Nicole Scherzinger and more are lending their support in a variety of ways to get the word out and drive public participation.
The three-month campaign, which runs from November 2014 through January 31, 2015, encourages participants to raise donations through peer-to-peer fundraising and social media. While there are multiple customizable ways to participate, the core theme of the Just Dance Challenge revolves around playing the Just Dance videogame with friends, family and/or community. Participation is open to anyone around the world and the public can register and learn more at esports.specialolympics.org and view the celebrity PSA, here.
The launch of this partnership comes on the heels of the Special Olympics' decision to engage with the video game industry to help spread its message of inclusion. Force Multiply Gaming, a social impact movement and brand of WarpSpeed Innovations Inc. inspired the unique and powerful connection which marks the first campaign uniting Special Olympics with the video game industry.
Republic Records will also be showing their support to the cause by offering incentives and giveaways centered around their talented artists and by sponsoring the Just Dance Challenge with an activation at their annual label holiday party. The musicians, Special Olympics, and Ubisoft are committed to the success of the campaign. Here's what they have to say:
"I'm thrilled that my music can be part of the Just Dance Challenge for Special Olympics," said international singer and personality Nicole Scherzinger. "As a Global Ambassador for Special Olympics, I've seen first-hand, around the world, the transformative power of Special Olympics, and I'm thrilled that millions of people will have the opportunity to help them in their wonderful work – and to do it by dancing!"
"It's incredible and also humbling that my music can make a difference and drive awareness for Special Olympics through the Just Dance Challenge," said Jessie J, singer and songwriter. "I've always strived to write songs and create music that pushes a message of inclusiveness, soon a personal level I'm really excited to see people from around the world dance to my songs and commit to raise funds for such a good cause!"
"Obviously music and dance go hand and hand- it's inspiring, plus it's how I like to party!" said singer and songwriter, Charli XCX. "I couldn't be happier about lending my support to the Just Dance Challenge for Special Olympics and getting people up dancing and motivated for this important campaign."
"We're thrilled to team up with Ubisoft and its mega-popular Just Dance franchise—dance is the symbolic celebration of joy and a perfect fit for our athletes," said Peter Wheeler, Chief Strategic Properties for Special Olympics. "Special Olympics primarily brings people together through sports, and offering the first-ever Just Dance Challenge allows us to further spread our message of inclusion, diversity and empowerment through music, dance and gaming while at the same time, raising funds for Special Olympics."
 "We're dedicated to making the Just Dance Challenge a phenomenal success and ultimately helping to drive Special Olympics forward with its message of diversity and empowerment," said Tony Key, Senior Vice President of Sales and Marketing at Ubisoft. "Just Dance has millions of fans worldwide; the game's core DNA revolves around accessibility for everyone and above all, providing a fun game experience for players at every level. We're proud to bring the world's most popular music and dance game to this important global movement."
For more information about the Just Dance Challenge, visit www.esports.specialolympics.org.