Games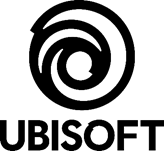 Published on April 29th, 2020 | by Adrian Gunning
Ubisoft Reveals the Setting of the Next Assassin's Creed® Game with BossLogic
Today, Ubisoft invited fans to tune-in to the reveal of the setting of the next Assassin's Creed® game, a livestream following BossLogic as he creates a unique art piece.
The reveal stream is now live at the following locations:
For more information about Assassin's Creed, please follow us on Facebook at https://www.facebook.com/assassinscreedanz or Twitter at https://twitter.com/assassinscreed.
For the latest on Assassin's Creed and other Ubisoft games, please visit https://news.ubisoft.com.