Games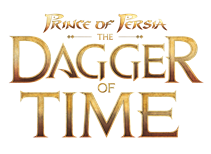 Published on February 13th, 2020 | by Adrian Gunning
UBISOFT REVEALS NEW VR ESCAPE ROOM, PRINCE OF PERSIA®: THE DAGGER OF TIME
Today, Ubisoft announced its third location-based virtual reality escape room, Prince of Persia®: The Dagger of Time. Launching in spring 2020 in more than 300 locations across the globe, Prince of Persia: The Dagger of Time is a team-based adventure set in the world of Prince of Persia®: The Sands of Time. Building on the success of Ubisoft's VR escape rooms set in the world of Assassin's Creed®, Beyond Medusa's Gate and Escape the Lost Pyramid, Prince of Persia: The Dagger of Time continues to strengthen Ubisoft's position in the location-based VR market.
Developed by Ubisoft Düsseldorf, Prince of Persia: The Dagger of Time is for all ages. Two, three or four players team up and work together to solve puzzles and find a way out of a reimagined Fortress of Time. In the story, players are summoned by Kaileena, the Empress of Time. They are asked to help her to stop the evil plans of a Magi who is attempting to restore the sands to the Hourglass of Time and create an army of Sand Monsters. To successfully escape the fortress, players must use cooperative teamwork and problem-solving skills to complete objectives, utilizing powers such as time control from the dagger of time.
"Everyone has wished once to hold the incredible power to control time! Slow, pause or even rewind time when you most need it!" said Cyril Voiron, Executive Producer for Ubisoft's Escape Games. "This is today made possible, only in VR, when you hold the Dagger of Time in our latest Larger-than-Life escape adventure."
"After just two years in operation, we have now partnered with more than 300 locations around the globe," said Benedikt Grindel, Managing Director of the German Ubisoft studios. "What started as a prototype became one of the largest distribution networks in the location-based entertainment market, which makes us really proud."
More information about Ubisoft's Escape Games including all locations can be found at www.ubisoftescapegames.com.
For the latest news on all Ubisoft games, please visit news.ubisoft.com.