Games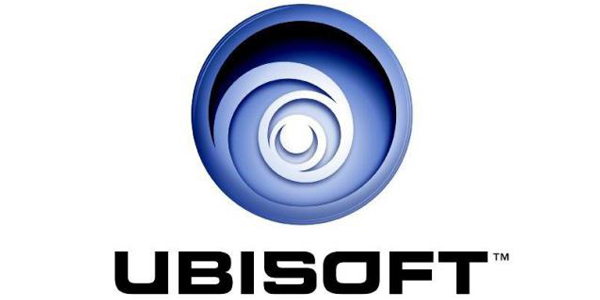 Published on July 19th, 2017 | by Admin
UBISOFT® REPORTS FIRST-QUARTER 2017-18 SALES
Ongoing excellent momentum, led by digital transformation
A successful E3 for Ubisoft, supporting our expectations for the year  
Sydney, Australia – July 19, 2017 – Today, Ubisoft released its sales figures for the fiscal quarter ended June 30, 2017. 
Yves Guillemot, Co-Founder and Chief Executive Officer, stated: "Fueled by the digital segment – which saw a sharp increase in player recurring investment – as well as a strong showing from our back catalog, our sales for the first quarter of 2017-18 came in well ahead of our targets, up 45%, despite the fact that there were no major new releases during the period." 
"At this year's E3, our teams presented an outstanding line-up and I would like to thank them for their amazing work which has been recognized by the entire industry. Our games have generated enormous enthusiasm among the player community, which supports our expectations for the full year." 
"Thanks to our increasing ability to engage players over the long term, combined with our unique creative strengths, we are even more confident of achieving our targets for 2017-18 and 2018-19. We expect both of these factors to continue being key drivers of value creation in the coming years." 
Sales up 45.2% to €202.1 million, exceeding the Group's target of approximately €170.0 million

Digital revenue up 55.0% to €162.4 million (80.4% of total sales vs 75.3% in first-quarter 2016-17)
–        PRI[1] up 73.4% to €83.1 million (41.1% of total sales vs 34.4% in first-quarter 2016-17) 
Back-catalog sales of €190.4 million, (94.3% of total sales vs 91.1% in first-quarter 2016-17)
–        Confirmation of the increasingly recurring profile of the Group's business
–        Entire Ubisoft portfolio contributed to performance
–        Tom Clancy's Ghost Recon® Wildlands: the industry's biggest hit[2] since the beginning of the year 
Targets for full-year 2017-18 and 2018-19 confirmed

Signature of a new revolving credit facility

Sales:
Sales for the first quarter of fiscal 2017-18 amounted to €202.1 million, up 45.2% (45.7% at constant exchange rates) compared with €139.1 million for the first three months of 2016-17. 
Outlook: 
Second-quarter 2017-18 sales
The Group expects second-quarter 2017-18 sales to come in at approximately €190.0 million, up 34.0% on the second quarter of 2016-17. The period will see the following main releases:
Mario + Rabbids® Kingdom Battle for Nintendo Switch™
The third season of For Honor® for PC, Playstation®4 and Xbox one™
The Tom Clancy's Rainbow Six Siege® Hong Kong expansion for PC, Playstation®4 and Xbox one™
Full-year 2017-18 and 2018-19
Ubisoft is standing by its targets:
For 2017-18: sales of around €1,700.0 million and non-IFRS operating income of approximately €270.0 million.
For 2018-19: sales of around €2,100.0 million, non-IFRS operating income of approximately €440.0 million and free cash flow of approximately €300.0 million.

Signature of a new revolving credit facility: 
On July 18, 2017, the Group signed an agreement to put in place a new revolving credit facility, totaling €300 million with a five-year term and a one-year extension option that may be renewed once. This facility has enabled the Group to refinance the €250 million syndicated loan set up in 2014, under better financial conditions and with a longer maturity. It has further strengthened Ubisoft's already very solid financial situation, giving it all the resources it needs to implement its ambitious development strategy.  
Recent significant events: 
Partnership with Tencent to develop and publish a new mobile game in China: Tencent, a leading provider of Internet value added services in China, published Might and Magic Heroes: Era of Chaos®, a new licensed mobile game developed exclusively for China based on a historic Ubisoft franchise. Developed by Playcrab, a subsidiary of Ourpalm specialized in action and strategy games, this new mobile title has been available in China on iOS and Android app stores since June 20. 
Appointment of two new independent directors: Based on the recommendation of the Nomination and Compensation Committee, Ubisoft's Board of Directors has decided to increase the number of its members and has nominated Corinne Fernandez-Handelsman and Virginie Haas for appointment as independent directors. If these appointments are approved at Ubisoft's Annual General Meeting to be held on September 22, 2017, the Board of Directors would be comprised of 11 members, of whom six would be independent and five would be women. As a result, Ubisoft would reach its stated objective of having a majority of independent members on the Board. These nominations form part of the ongoing measures implemented by Ubisoft's Board since 2006 to increase the diversity of its members and the complementarity of their skills and to raise the number of women and independent directors. If the two new directors are appointed they will strengthen the Board's expertise in big data, cloud computing, change management and talent recruitment and retention. 
[1] Player Recurring Investment includes sales of digital items, DLC, season passes, subscriptions and advertising
[2] Physical and digital sales of games between January and June 2017 for consoles and PC in Europe/NA/Japan/Australia (GfK/NPD/Famitsu/Ubisoft estimates)