Games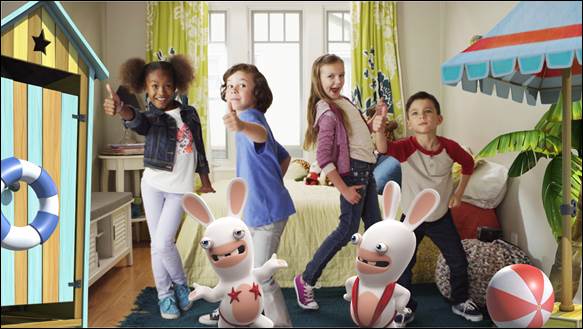 Published on November 21st, 2014 | by admin
UBISOFT® RELEASES RABBIDS INVASION: THE INTERACTIVE TV SHOW®
Sydney, Australia — November 21, 2014 — Today, Ubisoft announced that Rabbids Invasion: The Interactive TV Show, the newcomer to the fun and wacky franchise, is now available for Kinect on the Xbox One and Xbox 360, the all-in-one games and entertainment system from Microsoft, and PlayStation Camera for PlayStation® 4 computer entertainment system. Rabbids Invasion: The Interactive TV Show is available for $59.95 on Xbox One and PlayStation® 4, and for $49.95 on Xbox 360.
Rabbids Invasion allows kids and families to rediscover their favourite TV show through a brand new and innovative video game. While the episode is running, kids will not only watch, but use the motion camera to jump, dance, and interact with the events on screen. There are more than 400 wacky challenges to complete in 20 episodes such as Rabbids Launcher, Chicken Dance, Run Rabbid and Bwaaah-meter. For a true Rabbids invasion, the augmented reality capsules bring the Rabbids into your living room and allow you to take selfies together and capture memorable moments.
Developed by Ubisoft Barcelona in collaboration with Ubisoft Casablanca and Ubisoft Paris studios, the interactive video game is based on the successful Rabbids Invasion TV series created by Ubisoft Motion Pictures. Up to four players can play on Xbox One, and up to two players on PS4 and Xbox 360.