Games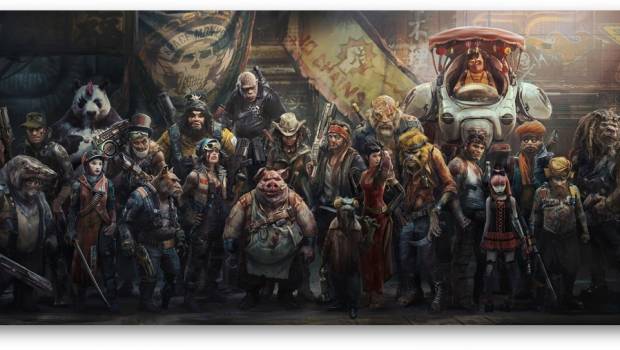 Published on June 12th, 2018 | by Admin
UBISOFT PARTNERS WITH HITRECORD TO CO-CREATE IN-GAME ASSETS
Ubisoft Invites Artists to Participate in Making the Epic World of Beyond Good and Evil 2
SYDNEY, AUSTRALIA – June 12, 2018 – Ubisoft has announced a first-of-its-kind partnership with HITRECORD, the LA-based creative collaborative platform founded by Joseph Gordon-Levitt. Joseph Gordon-Levitt and Beyond Good and Evil 2 senior producer Guillaume Brunier appeared together on stage during Ubisoft's E3 2018 Conference to invite artists of every type and skill to participate in the Space Monkey Program and collaborate on content such as poster designs, radio ads and original music that will appear in the game.
"Right from the start, we knew we wanted to involve our community in unprecedented ways," said Michel Ancel, creative director of Beyond Good and Evil 2. "HITRECORD is the perfect partner to collaborate with to create this expansive world by bringing our passionate communities together and bring it to life."
"It's been great working with the folks over at Ubisoft and the Beyond Good and Evil team," said HITRECORD founder and director, Joseph Gordon-Levitt. "HITRECORD's all about collaboration, working with other artists, and building on other people's ideas. The universe of Beyond Good and Evil is so rich and diverse – it's a perfect fit for community collaboration – I can't wait to see what we all make together!"
Artists of all skill levels interested in collaborating will need to head to the HITRECORD website to get involved – hitrecord.org/bgegame – and from there, and it's easy to link their Space Monkey Program account. Participants will be able upload original artwork, music and more, or build content contributed by other users. Creative briefings and regular reviews from key members of the Beyond Good & Evil 2 development team will guide the process and the community artists, who will work with others on the platform to develop and produce the finished content. Contributors to assets included in the game will be credited and paid for their contributions.
The Beyond Good and Evil 2 and HITRECORD creative teams will be reviewing contributions along the way and providing feedback and direction to the community.
For more information on HITRECORD, visit http://hitrecord.org.
The release date and platforms for Beyond Good and Evil 2 will be shared at a later date. For more information about BG&E2, please visit http://bgegame.com.
Hardcore fans of the Beyond Good & Evil series can celebrate their excitement for this next chapter in the highly-acclaimed saga by purchasing the limited edition 72.8cm Knox Legendary figurine exclusively on the Ubisoft Store. This figurine is limited to 500 units worldwide and is available now. Visit the Ubisoft Store for more details: store.ubi.com