Games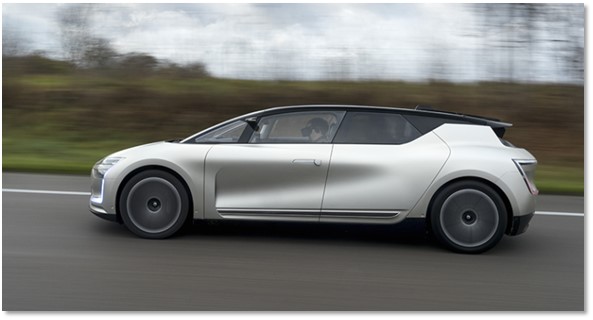 Published on December 19th, 2017 | by admin
UBISOFT® PARTNERS WITH GROUPE RENAULT TO DEVELOP A VR EXPERIENCE ONBOARD AN AUTONOMOUS VEHICLE
Ubisoft integrates navigation data in real time to make each test drive a unique and immersive experience 
SYDNEY, AUSTRALIA — December 19, 2017 — In December, Ubisoft revealed a virtual reality experience designed specifically for leading automaker Renault's autonomous vehicle. This experience is part of a partnership with Renault SYMBIOZ Demo Car project, which was announced last September.
Ubisoft showcased its experience on a section of highway, north of Paris, where Renault road tested its SYMBIOZ demonstration vehicle, in real-life conditions. The car is the first rolling connected and electric prototype, built to be autonomous from the ground up, embodying the automaker's vision while providing a first look at technology that Renault could integrate in its production range in the near future. To accompany the open road tests, Ubisoft developed a virtual reality experience that offers the driver an escape from their surroundings and an opportunity to relax – illustrating the idea of "mind off" – when the car is in autonomous mode.
The driver dives into an immersive universe which progressively changes from a realistic representation of both the vehicle and its immediate surrounding, to a futuristic and surrealist landscape. Ubisoft's experience is connected to the car reproducing the navigation data in real time, including speed variations, lane changes and surrounding vehicles, making each ride unique while enhancing immersion and escapism. The driver can let go and get away from the pressure of the road, and potentially even forget that the car is driving itself on the highway.
"This project is an opportunity to take up a thrilling technical and creative challenge. It is always enriching for Ubisoft to collaborate with international leaders to explore different and innovative playgrounds. Our partnership with Groupe Renault clearly illustrates the video game industry's contribution goes beyond entertainment", said Deborah Papiernik, Senior Vice President, New Business, Ubisoft.