Games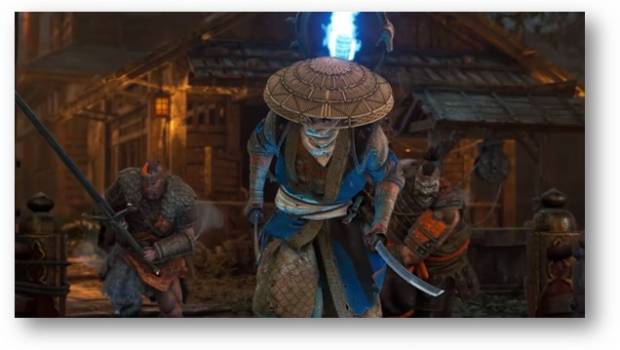 Published on December 13th, 2017 | by Admin
UBISOFT OPENS GLOBAL TEST FOR DEDICATED SERVERS AHEAD OF NEW ONLINE INFRASTRUCTURE COMING 2018
SYDNEY, AUSTRALIA — December 13, 2017 — Ubisoft has announced that all players – including those who do not own the game – can participate in the first Open Test of the new For Honor® dedicated servers infrastructure this week from December 15 to December 19 on all available platforms. The Open Test for dedicated servers is the next step in bringing the new online infrastructure to the game in 2018. Participants will receive bonus in-game rewards based on their participation and can also be entered in a raffle to receive exclusive For Honor rewards*.
The Open Test will take place on a custom test client fully relying on dedicated servers. Participants will be able to use the full roster of heroes in 1v1 Duel, 4v4 Dominion and 4v4 Tribute modes. Those who are interested in participating can pre-load the test client for free on all available platforms starting December 13 at 11:00 pm AEDT. All in-game rewards earned from participation in the Open Test will be granted to the players' main game accounts after the event, and will carry over for new players who purchase the main game. Full details on the rewards for participating in the Open Test can be found on the For Honor website: www.forhonorgame.com/opentest.
The transition to dedicated servers is an improvement eagerly awaited by fans and a major milestone in Ubisoft's continued support on For Honor. Since the game's launch, the development team has made over 30 updates to the game, including the release of six new Heroes, six new maps, new modes, ranked play, additional customisation options and more.
"The team has worked tirelessly on the implementation of dedicated servers, while at the same time reinforcing and improving the current online infrastructure. This has already led to a better online experience for our players," said Stéphane Cardin, Senior Producer at Ubisoft. "By participating in our Open Test, players will help us deliver the best experience possible at the official launch."
Developed by Ubisoft Montreal in collaboration with other Ubisoft studios,** For Honor offers an engaging campaign and thrilling multiplayer modes. Players embody warriors of the three Great Factions – the bold Knights, the brutal Vikings and the deadly Samurai – fighting to the death on intense and believable melee battlefields. The Art of Battle, the game's innovative combat system that puts players in total control of their warriors, allows them to utilise the unique skills and combat style of each hero to vanquish all enemies who stand in their way. For more information about For Honor, please visit forhonorgame.com and follow us on Facebook at facebook.com/ForHonorGame and on Twitter at twitter.com/ForHonorGame. For the latest on For Honor and other Ubisoft games, please visit ubiblog.com.
* Raffle is open only to legal residents of USA, Canada (including Quebec), Australia, Mexico, Argentina, Brazil, Chile, UK, Ireland, Italy, France, Germany, Spain, Netherlands, Belgium, Denmark, Finland, Norway, Sweden, China, Japan, and Russia who are at least 18 years old at the time of entry, and is subject to all applicable federal, state, provincial, municipal, territorial and local laws, directives and regulations.