Games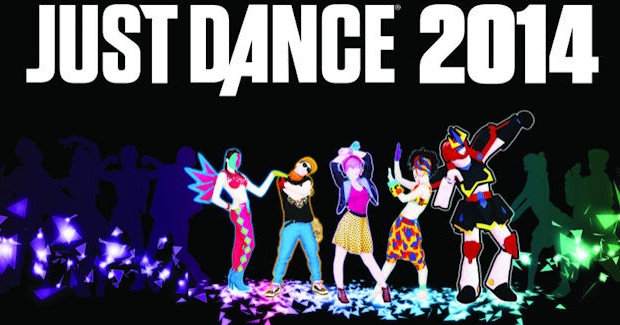 Published on October 19th, 2014 | by admin
UBISOFT® AND ELECTRONIC SPORTS WORLD CUP UNVEIL THE FINAL PHASE IN JUST DANCE® COMPETITION
Australia to be represented among the Top 20 Just Dance at Paris Games Week  
Sydney, Australia – October 17, 2014 – Ubisoft and the Electronic Sports World Cup (ESWC) today announced the list of qualified Just Dance players for the World Finals at Paris Games Week (October 30 through November 1, 2014). Australia will be represented at the World Finals by Denzal Van Uitregt from Brisbane who was crowned the Australian Just Dance Championships at the EB Games Expo in Sydney on October 5th, 2014.
The World Finals will take place on the central stage of the ESWC and will be live streamed on Twitch and Dailymotion. Here are the twenty finalists:
Finalists from World Dance Floor
Just Dance's online multiplayer mode allowed players to compete against each other's performances; here are the top performers:
1- Kelvin DA ROCHA SANTOS (Brasil)
2- Flavien ALONZO (France)
3- Alan FAUNDEZ (Chili)
4- Diego DOS SANTOS SILVA (Brasil)
5- Avery PRICE (United States)
6- Rosalia ROHWER (New Zealand)
7- Josué DELGADO ROSALES (Peru)
8- Linda HUANTE CABALLERO (Mexico)
9- Nyugent VILLANUEVA RUEDA (Peru)
10- Jochem ROMIJN (Netherlands)
Finalists from Just Dance TV
The qualifications were also open to the Just Dance TV where players submitted their best performance on Just Dance® 2014 through Autodance® option.
11- Carrie SWIDECKI (USA)
12- Luis Fernando LOPEZ CORTEZ (Mexico)
13- Tulio FURST AKAR (Brasil)
14- Mario SANTORO (France) 
Finalists from ESWC Qualifier Events
Live Just Dance competitions took place in Canada, Australia, Russia and Denmark over the last couple months. The last two finalists will be selected during the French Finals at Paris Games Week where the eight best French players will compete against each other.
15- Che TAN (Canada)
16- Denzal VAN UITREGT (Australia)
17- Dmitrii STEPANOV (Russia)
18- Stefania Daniela MARRAS (Denmark)
19- French finalist
20- French finalist
As the home of the ESWC, France will give a special welcome to their players and the eight best French dancers from online qualifications will be invited to compete live on Wednesday, October 29. The qualifier will take place on stage at Paris Games Week and two winners will qualify for the World Finals. 
Agenda of the competition
Wednesday October 29, 12pm-3pm: French Finals
Thursday October 30, 12pm-3pm: World Finals, Groups A & B
Friday October 31, 12pm-3pm: World Finals, Groups C & D
Saturday November 1st, 12pm: World Finals, Group E
Saturday November 1st, 3pm: World Finals, ½ Finals & Grand Finals 
Rules and Jury Process
Every session is a duel (1 versus 1) danced to one dedicated song
The final game score is worth 50%
The jury's score is worth 50%
In case of a draw, the audience watching online will vote
The Jury will give a score on artistic qualities of the players (choreography, emotion, energy, etc.) and will explain its decision. The Jury will be composed of:
Matthew Tomkinson : Game Director
Véronique Halbrey : Character Director
Mehdi Kerkouche : Choreographer
The players will play the latest installment of the game, Just Dance ® 2015. Discover the tracklist for the semi-finals and Grand Finals on the official website.
For the latest information on the Just Dance World Cup by ESWC, please visit: www.justdanceworldcup.com.
The Electronic Sports World Cup is a worldwide competition that starts locally with national qualifying rounds and culminates in a World Final designed as a live show. With 50 million Just Dance games sold since the debut of the franchise in 2009, Just Dance has become a pop-cultural phenomenon played by 100 million of fans all over the world. Just Dance is the top selling dance game globally and Just Dance 2015, the latest in the franchise, was announced at the Electronic Entertainment Expo (E3) on June 9, 2014, along with Just Dance® Now, the all-new mobile game that allows players to play Just Dance tracks with their smartphones and any Internet-connected screen.
More information on Just Dance is available at www.justdancegame.com. Follow us at Twitter.com/JustDanceGame.