Games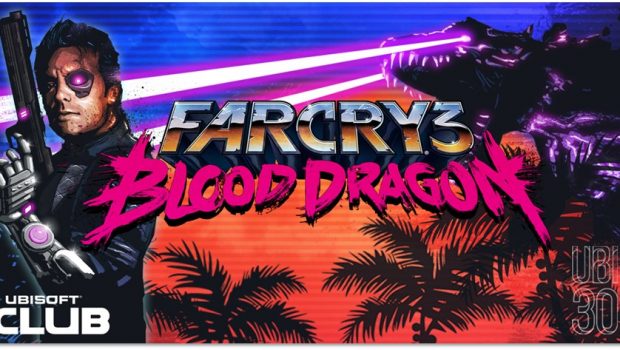 Published on November 7th, 2016 | by admin
Ubisoft Club offers Far Cry 3 Blood Dragon for free on PC
WHAT: To celebrate Ubisoft's 30th anniversary, the Ubisoft Club is giving all players the opportunity to discover or rediscover Ubisoft's classics for free. As announced at E3 every month until the end of the year the Ubisoft Club is giving away one Ubisoft digital PC game acclaimed for its quality, innovation and creativity. This month's free game is Ubisoft's Far Cry 3 Blood Dragon, a comedic first-person shooter.

WHO: Ubisoft Club members worldwide

WHY: Far Cry 3 Blood Dragon lets players kill the bad guys and save the world in a VHS-era vision of the future! As Sergeant Rex Colt, you are part man, part machine, all American. You are a state-of-the art Mark IV cyber-commando on a mission… of vengeance. You're out to bring down your old commanding officer and his battalion of ruthless killer cyborgs and you'll stop at nothing to get the job done. Hollywood action icon Michael Biehn (The Terminator, Aliens, and The Abyss), returns in this explosive 1980s style sci-fi vision of the year 2007.

WHEN: Far Cry 3 Blood Dragon will be available on Wednesday, November 9, 2016. The Ubisoft Club 30th anniversary offer runs throughout the year. The participating game will be revealed every month and will be available to Ubisoft Club members for free for 30 days only.

WHERE: Find this offer and more at UbisoftClub.com