Games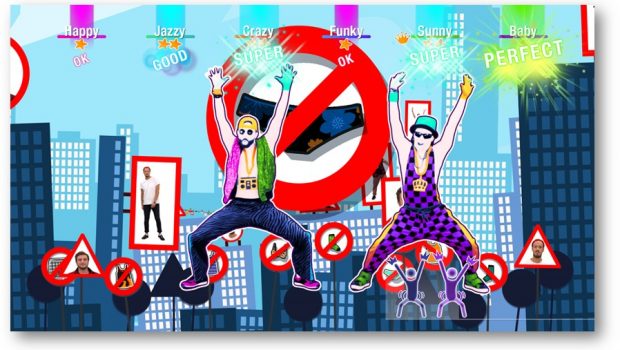 Published on December 21st, 2018 | by Admin
Ubisoft® Celebrates The Holiday Season With A New Update On The JUST DANCE® UNLIMITED Platform
SYDNEY, Australia – December 21, 2018 – Today, Ubisoft® announced a new content update for Just Dance® 2019, the latest installment of the  #1 Music Videogame Franchise Of All Time*, to celebrate the upcoming holiday season. The update will offer Just Dance 2019 owners free content like playlists and online contests as well as some exclusively, iconic songs only accessible via Just Dance Unlimited, the successful dance-on-demand-streaming-service. Just Dance Unlimited allows owners access to more than 400 songs and numerous new content implemented all year long, including four massive updates dedicated to specific themes to celebrate iconic moments throughout the year.
The first update "Holiday Celebration" is designed to create joyful and unforgettable moments for the players and their families or friends during the holiday season, and will be live on December 20th delivering six new songs accessible via Just Dance 2019 with an ongoing Just Dance Unlimited subscription or an active trial period.
Done For Me – Charlie Puth ft. Kehlani
Hala Bel Khamis – Maan Barghouth
There Is Nothing Better In The World (Ничего на свете лучше нету) – Bremenskiye Muzykanty
New Reality – Gigi Rowe (VIP made version by LaSabri)
On Ne Porte Pas De Sous-Vêtements – McFly & Carlito
Bang Bang Bang – BIGBANG (VIP made version by Matt Steffanina)
To celebrate this most beloved season for families, a special playlist "Winter has come" will be available from 20th December to 10th January gathering the most favorite Christmas songs of the current Just Dance catalogue:
Crazy Christmas – Santa Clones
Last Christmas – Santa Clones
XMas Tree – Bollywood Santa
Let It Go – Disney's Frozen
Moskau – Dancing Bros.
Make It Jingle – Big Freedia
Rasputin – Boney M.
Along with the release of the "Holiday Celebration" content, the Just Dance team will launch Holiday themed free events in the World Dancefloor, the online mode of Just Dance. Players can join dancers from all over the world to defeat a new Boss Family, participate in a winter Tournament or try out Just Dance Unlimited songs for free, for a limited time: :
New Boss family to challenge: Big Santa, Twinkle, Sparkle – available from 20th Dec. to 9th January
New Xmas Tournament – available on 21st December, 28th December and 4th January at 7 pm CET
A Happy Hour for Just Dance Unlimited happening every day from 20th December to 9th January from 6 pm CET – 7 pm CET. During this Happy Hour players will have free access to any Just Dance Unlimited song in the World Dancefloor: the perfect way to boost their party!
These events are available for all Just Dance 2019 owners on Nintendo Switch™, Wii U™, Xbox One, and PlayStation®4 computer entertainment system.
Just Dance 2019 is already available on Nintendo Switch™, Wii U™, Wii™, Xbox One, Xbox 360, and PlayStation®4 computer entertainment system. Each copy includes a free one-month trial of Just Dance Unlimited**, which will be automatically updated to include the latest content.
Available on PS4 and Xbox One, the Just Dance Controller App makes the game more accessible for current-gen owners with its phone scoring technology that allows players to dance without any additional accessories like cameras, available for free on iOS and Android.
For information on Just Dance 2019, the Just Dance Controller app, or Just Dance Unlimited, please visit: www.justdancegame.com. Follow Just Dance on Twitter @JustDanceGame and use hashtag #JustDance2019.
* Source: NPD, GfK & GSD – August 2017
**Available on Wii U, Xbox One, PS4 and Nintendo Switch