Games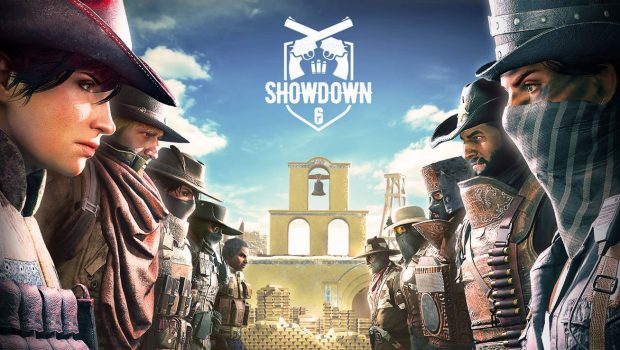 Published on July 3rd, 2019 | by Admin
Ubisoft® Announces TOM CLANCY'S RAINBOW SIX® SIEGE Limited-Time Showdown Event
UBISOFT® ANNOUNCES TOM CLANCY'S RAINBOW SIX® SIEGE LIMITED TIME SHOWDOWN EVENT
The limited-time event takes you back to the wild west with the special Fort Truth map
Today, Ubisoft® released Showdown, a Tom Clancy's Rainbow Six® Siege limited-time in-game event. Showdown will introduce an all-new game mode only for the brave of heart. Set under the burning sun of Fort Truth, an all-new limited time map, Showdown will include exclusive in-game content for all players that participate throughout the length of the event
Available until July 16, this trip back to the gunslinger wild west will introduce a tension-filled 3 vs 3 game mode with a "secure area type" exclusive map, Fort Truth. This limited game mode will see two trios of Attackers and Defenders competing with only a BOSG.12.2 and a Magnum LFP586 in hand to face off against each other. Moreover, Showdown will introduce a limited HUD where health, ammo, and crosshairs are stripped away, and no preparation phase is allowed.
The Showdown event will introduce 31 western-themed exclusive items. Showdown exclusive items will include full wild west outfits composed of various items, alongside headgear that players can acquire for 10 operators.
Players that log in during the event will get a free Showdown Collection Pack and can complete the Ubisoft Club Event challenges to earn a pack and a unique weapon skin for the BOSG.12.2. Players can also purchase the Showdown packs for 300 R6 Credits.
For more information on Showdown, please visit: https://rainbow6.com/showdown
For more information about Tom Clancy's Rainbow Six Siege, please visit: https://rainbow6.ubisoft.com.