Events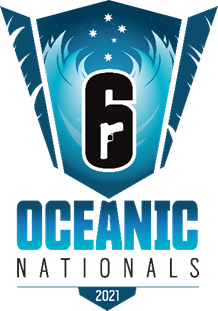 Published on March 12th, 2021 | by Alex Novus
UBISOFT ANNOUNCES OCEANIC NATIONALS 2021 TO COMMENCE MARCH 21
Today, Ubisoft Australia announced the 2021 Season of the Oceanic Nationals (OCN) will commence on March 21. Additionally, the Oceanic Challenger League (OCL), the official second tier tournament of the ANZ region will commence on March 23 and will run concurrently to the OCN during each stage.
Both tournaments will feature eight teams per league playing across seven online playdays in a single round robin format BO1 series with overtime. A regular win will reward teams with three points, while the losing team receives zero points. In the case that a series goes to overtime, the winner is rewarded with two points, while the losing team receives one point.
At the end of each stage, the top five teams will qualify for the playoffs which will be played in a Gauntlet format, while the remainder of the teams will have their placement locked, determining their share of the prize pool. Playoffs for both the OCN and OCL will be BO3s, with BO5 Grand Finals.
At the conclusion of each stage, all teams will be allocated the following points based on their standings:
1st – 25 Points
2nd – 18 Points
3rd – 15 Points
4th – 12 Points
5th – 10 Points
6th – 8 Points
7th – 5 Points
8th – 3 Points
For OCN teams, the conclusion of Stage 3 will determine which teams have earned enough points to enter a promotion and relegation tournament and fight for a chance to enter the Asia-Pacific regional league in 2022.
The top two teams at the conclusion of OCL will earn a chance to compete in the Oceanic Nationals season in 2022 in a promotion and relegation tournament against the bottom two placed teams from the OCN.
The teams competing in OCN are:
Elevate
LFO
OkamiLFO
Pittsburgh Knights
Rhythm
Roflcopter
Team Bliss
Wildcard
With the Six Invitational scheduled for May, the OCN schedule for Stage 1 has been adjusted to fit accordingly. The full schedule of playdays is available below:
Playday #1 – Sunday, March 21
Playday #2 – Monday, March 22
Playday #3 – Sunday, March 28
Playday #4 – Monday, March 29
Playday #5 – Monday, April 5
Playday #6 – Sunday, April 11
Playday #7 – Monday, April 12
PLAYOFFS – Saturday, April 17 & Sunday, April 18
During Stages 2 and 3 the competition will have one playday per week, for an eight week long stage.
Teams will also be battling it out for a $100,000 prize pool over the entire season, with $25,000 awarded each stage and for the season finals. The spilt for each stage will be as follows:
1st          $   7,000

2nd       $   5,000

3rd        $   4,000

4th         $   3,000

5th         $   2,000

6th         $   2,000

7th         $   1,000

8th         $   1,000
Ubisoft Australia is also proud to partner once again with LIVIN during OCN to help raise awareness of the importance of mental health by sharing it's message throughout the 2021 season. To celebrate the renewed partnership, LIVIN is offering an exclusive 15% discount on all items on the LIVIN store when using the promo code OCN15 at checkout. Proceeds will go towards LIVIN's mental health and stigma reduction program which is delivered to schools and community groups across Australia.
"LIVIN is incredibly excited to be continuing our partnership with Ubisoft Australia," said Casey Lyons, CEO and cofounder of LIVIN. "We are so grateful for the platform that Ubisoft provides to reach their community and share our message 'It Ain't Weak to Speak' and break the stigma of mental health".
LIVIN's collection can be found here: https://livin.org/collections
All matches of the Oceanic Nationals will be broadcast on the global Rainbow 6 Bravo channel from 7:00PM AEDT on Twitch.
For more information about Tom Clancy's Rainbow Six Oceanic esports follow us at https://twitter.com/R6esportsOCE with the hashtag #OCN.