Games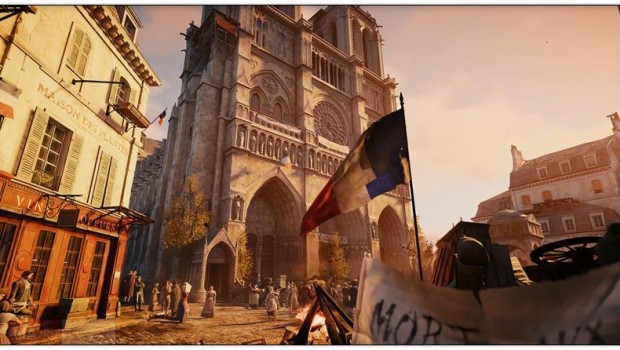 Published on October 20th, 2014 | by admin
UBISOFT® ANNOUNCES LINEUP FOR PAX AUSTRALIA 2014
Ubisoft brings international developers to Melbourne and showcases key titles with hands on opportunities 
SYDNEY, AUSTRALIA – October 20, 2014 — Today Ubisoft announced its lineup for PAX Australia; Assassin's Creed® Unity, Assassin's Creed® Rogue, Far Cry® 4, Just Dance® 2015, The Crew™ and Tom Clancy's The Division™ will be presented at the show. Attendees can check out Ubisoft's lineup at stand 1330 at the Melbourne Convention & Exhibition Centre Oct 31 – Nov 2.
The Ubisoft stand will feature all of this year's biggest releases where attendees can go hands on with Assassin's Creed Unity, Assassin's Creed Rogue, Far Cry 4, Just Dance 2015 and The Crew. Attendees will also have the opportunity to see a behind closed doors demo of Tom Clancy's The Division in the Ubisoft Theatre.
This year Ubisoft will also be bringing two senior members of their development team to PAX. Alex Hutchinson, Creative Director Far Cry 4, and Michael Hampden, Lead Game Designer Assassin's Creed Rogue, will both be showcasing new sections of their games for fans in the region at the Ubisoft Theatre on the booth. They will also be sharing their industry knowledge and expertise during two panels on the Sunday. Michael Hampden will be taking part in two panels; 'The Customised Is Always Right: Pre-gen vs custom characters' at the Galah theatre on Friday at 4.30pm and the 'Importance of Diverse Skillsets when Making Games' panel at the Wombat theatre on Sunday at 2pm. Alex Hutchinson will be taking part in the 'Stealth Gaming' panel at the Dropbear theatre on Sunday at 4.30pm.
For exclusive updates, further information and behind-the-scenes photos from PAX Australia throughout the entire event; please visit Ubisoft Australia's Facebook page (facebook.com/UbisoftAustralia) Twitter account (twitter.com/UbiAustralia) or the PAX Australia Facebook page (facebook.com/PAXAUS)