Games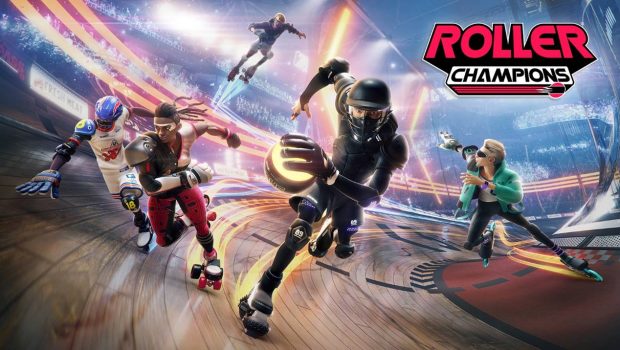 Published on June 11th, 2019 | by Admin
Ubisoft Announces Free-To-Play Sports Game ROLLER CHAMPIONS (E3 NEWS)
Today, Ubisoft unveiled Roller ChampionsTM, the free-to-play team-based sports game where players skate, pass, dodge and score in a fan-packed arena. Players can download and play the Roller Champions E3 demo for four days only, from now through June 14 at 11pm AEST on Uplay for Windows PC. Roller Champions will release in early 2020.
Fast and Fun
Developed by Ubisoft Montreal with Ubisoft Winnipeg and Ubisoft Pune, Roller Champions is a new sports sensation delivering exhilarating and fast-paced team PvP gameplay – on wheels. Two teams of three players are pitted against each other in arenas around the world, and players are cheered on by crowds of roaring fans as they acquire the ball, pass it to teammates and dodge and tackle opponents to score a goal in the illuminated hoop that appears above the rink.
Fierce and Friendly
Competition is everywhere, so teamwork is crucial on the road to becoming Roller Champions! Roller Champions combines fun and collaborative team play with fierce and friendly competitive action. Three players team up and use speed, wit, tackles and dodges to lap around the arena to be the first team to reach five points. Ride up and down the walls of the elliptical arena to gain speed, pivot, pass or race toward the goal to take a shot.
Roll up to Glory
As players progress, they will gain more and more fans – eventually filling up an entire arena! Once one arena is filled to the max, players will move to a bigger arena to fit their growing fan base. They will unlock customization items like new gear, fan celebrations, fan outfits and animations and more. Roller Champions leaderboards keep track of those making Roller Champions history.
For four days only, download the Roller Champions E3 demo for free and play now through June 14 at 11pm AEST: www.rollerchampions.com. For the latest news on Roller Champions and other Ubisoft games, please visit news.ubisoft.com and join the conversation by using #rollerchampions.