Games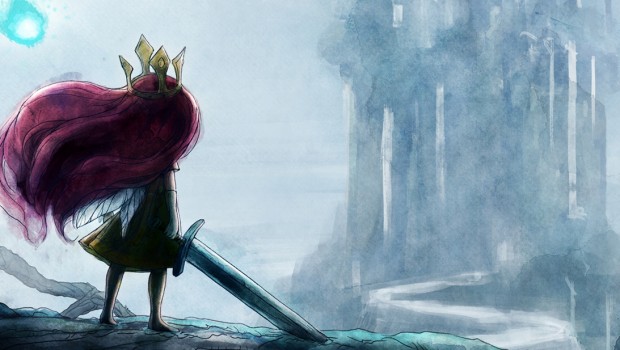 Published on March 6th, 2014 | by admin
UBISOFT® ANNOUNCES THE CHILD OF LIGHT™ DELUXE EDITION
SYDNEY, AUSTRALIA – March 6th, 2014 – Ubisoft has announced that Child of LightTM, the poetic turn-based RPG that will release digitally on April 30th, 2014, will also be available the same day in retail as a Deluxe Edition on PlayStation® 3, PlayStation® 4 and on Windows® PC. This Deluxe Edition is available for pre-orders now.
The Child of LightDeluxe Edition will contain exclusive content, including a poster designed by Yoshitaka Amano, the renowned Japanese artist, a 24 page art-book with unrevealed artworks and an Igniculus keyring. This boxed edition will also include additional game content, with a bonus quest, a new character and a pack of collectibles.
Additionally, the PlayStation® 3 and PlayStation® 4 versions of the game, both in retail and digital, will benefit from the cross-buy option. Therefore, players buying Child of Light on PlayStation® 3 and PlayStation® 4 will be able to play the game on both platforms at no additional cost.
The Deluxe Edition on PlayStation® 3, PlayStation® 4 and Windows® PC, as well as the cross-buy option for PlayStation® 3 and PlayStation® 4, are available in European, Middle East and Asian (EMEA) territories only.
Child of Light is created by a small team of seasoned developers based in Ubisoft Montreal.  It has been developed on Ubisoft's UbiArt Framework, a powerful engine that lets programmers and artists bring their art to life by allowing original concept art to be inserted unedited into the game world. In Child of Light, the effect is akin to stepping into an interactive painting.
Child of Light is a reimagining of classic fairytales, inviting players on an epic adventure into the magical painted world of Lemuria.  Players will uncover mysteries, participate in turn-by-turn combat inspired by classic JRPGs, and explore a mystical kingdom. The game puts players in the shoes of Aurora, a child stolen from her home, who, in her quest to return, must bring back the sun, the moon and the stars held captive by the Queen of the Night. Helped by her companion Igniculus the firefly and several unlikely allies, Aurora will face her darkest fears, including dragons and other mystical creatures, in this modern take on a coming-of-age story.
The game will be available for download on Xbox LIVE for the Xbox® 360 and Xbox® One, the PlayStation Network for the PlayStation® 3 and PlayStation® 4, the eShop from Nintendo for the Wii U, and PC Digital, at the price of AU$19.95.
For more information on Child of Light, please visit: http://childoflight.ubi.com/