Books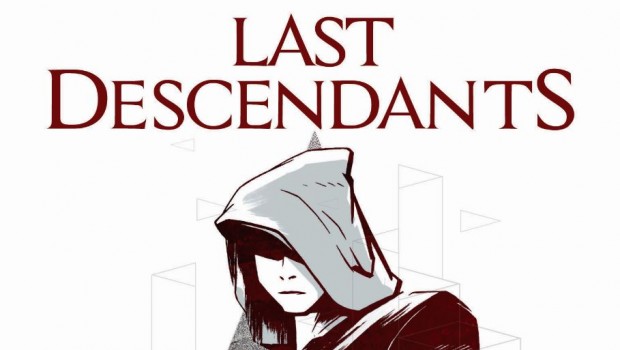 Published on February 19th, 2016 | by admin
Ubisoft and Scholastic collaborate on new Young Adult Book series based on Assassins Creed
SYDNEY, AUSTRALIA — February 19, 2016 —Ubisoft® and Scholastic have announced a collaboration on a new young adult book series, Last Descendants, based on the hit video game franchise Assassin's Creed®. Written for readers ages 12 and up by award-winning author Matthew J. Kirby, the first book in the "Last Descendants" series will launch simultaneously in September 2016 in the United States, Canada, United Kingdom, Australia, and New Zealand. The second book will follow in January 2017.
Last Descendants is an action adventure, historical fiction saga featuring a group of teens caught up in the centuries-old Assassin-Templar feud. Inspired by the popular video game series, the first book is set concurrently in the present-day, 1860s New York City, and during the Spanish conquest of the Aztec Empire and will feature historical figures including William "Boss" Tweed, Hernan Cortes, renowned opera singer Adelina Patti, among others.
"Collaborating with Scholastic combines our shared passion for storytelling and using history as our playground to bring a new story to life," said Aymar Azaizia, Head of Content at Ubisoft. "The Last Descendants book series represents a great opportunity to further develop the Assassin's Creed universe in a way that appeals to both newcomers and existing fans."
"Assassin's Creed is an immersive world filled with rich and engrossing historical settings that teens will be drawn to again and again," said Debra Dorfman, Vice President and Publisher, Global Licensing, and Media Consumer Products, Scholastic. "Scholastic has a proven track record of bringing major franchises to the publishing world and we are excited to introduce these thrilling novels by author Matthew J.Kirby to readers everywhere."
More about Last Descendants:
Nothing in Owen's life has been right since his father died in prison, accused of a crime Owen is certain he didn't commit. Monroe, the IT guy at school, might finally bring Owen the means to clear his father's name by letting him use an Animus — a device that lets users explore the genetic memories buried within their own DNA. The experience brings Owen more than he bargained for. During a simulation, Owen uncovers the existence of an ancient and powerful relic long considered legend — the Trident of Eden. Now two secret organizations will stop at nothing to take possession of this artifact — the Brotherhood of Assassins and the Templar Order. It soon becomes clear to Owen that the only way to save himself is to find the Trident first.
Under the guidance of Monroe, Owen and a group of other teenagers enter a simulation of memories they all share within their DNA: the 1863 draft riots in New York City. Owen and his companions will find themselves tested on the gritty streets of New York, and their experiences in the past will have far-reaching consequences in the present.
About the author
Matthew J. Kirby is the critically-acclaimed author of the middle-grade novels Icefall, which won the Edgar Award for Best Juvenile Mystery and the PEN Center USA Literary Award; The Clockwork Three, which was named a Publishers Weekly Flying Start; Cave of Wonders from the bestselling Infinity Ring series, and The Lost Kingdom. His books have been named to the New York Public Library's 100 Books for Reading and Sharing and the American Library Association Best Fiction for Young Adults lists. Kirby is also the author of the forthcoming young adult gothic thriller, A Taste for Monsters (September 2016). He lives in Salt Lake City, Utah with his family.