Games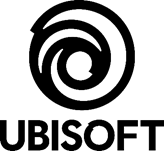 Published on September 11th, 2022 | by Adrian Gunning
Ubisoft Adds More Games to Ubisoft+ Starting with Indie Games
Ubisoft announced that it is bringing a curated selection of indie games to its Ubisoft+ subscription. The initiative soft-launched this summer with the addition of The Last Friend, an arcade game developed by The Stonebot Studio, and A Normal Lost Phone, an interactive fiction game developed by Accidental Queens. Today, Ubisoft welcomed four more indie titles to Ubisoft+ – Nyamyam's Astrologaster, Maitan69's Evan's Remains, 6 Eyes Studio's Fell Seal: Arbiter's Mark and Gamious' Lake. More games will be added to the Ubisoft+ catalog on a regular basis, and will also be available for purchase through the Store.
"It's a new chapter in the Ubisoft+ adventure," said Alexia Brumé, Director of Branding and Content at Ubisoft. "We have always strived to offer the best games for all playstyles, and we're reflecting that commitment in the selection of our partners. We're excited to shine a light on some stellar indie games, from narrative adventures like Lake and Astrologaster to a mystery thriller puzzle game with Evan's Remains, to a turPn-based RPG with Fell Seal: Arbiter's Mark. "
This announcement reflects Ubisoft's ambition to diversify its catalog by welcoming additional partners and marks a new step in Ubisoft's long-lasting commitment toward the indie ecosystem. Through global and local initiatives supporting innovation in gameplay, game design and technology, and mentoring and funding creative startups, Ubisoft aims to bring forward quality, knowledge and experience and build together the future of the industry.
Ubisoft+ is currently available on PC, Stadia and Amazon Luna*, and will be available on PlayStation and Xbox in the future. Ubisoft+ features more than 100 Ubisoft games, including the latest releases like Skull and Bones on day one, classic games, premium editions**, additional content packs and rewards.
Additionally, starting today until October 10, players can try out Ubisoft+ Multi-Access, which includes PC, Stadia and Amazon Luna, as part of a limited time free trial***. To activate the free trial and check out the full Ubisoft+ game library, please visit www.ubisoftplus.com.