Collectibles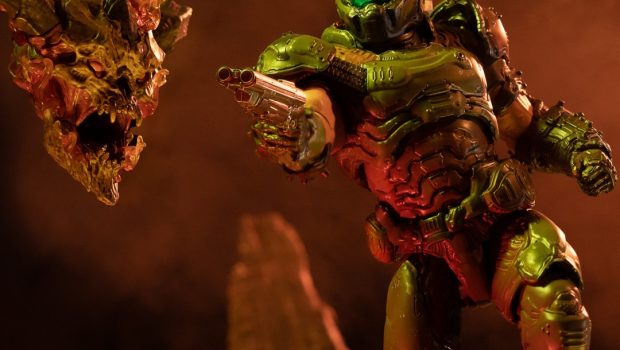 Published on June 30th, 2023 | by Alayna Cole
UAC APPROVED: DARK HORSE DIRECT EXCLUSIVE 1/6 SCALE DOOM SLAYER ACTION FIGURE FROM DOOM ETERNAL
Dark Horse Direct has teamed up with id Software and Bethesda Softworks to bring DOOM fans the ultimate DOOM Eternal collectible, the all-new one-sixth-scale DOOM Slayer Action Figure! Complete with a vast arsenal of weaponry and sporting the classic Praetor Suit and 32 points of articulation, there is no end to the number of grisly, badass scenes you can create with your very own Slayer! Sculpted by Mondo, with prototyping and painting by Hector Arce, the attention to detail in this figure would undoubtedly brand it UAC approved.
"Against all the evil that Hell can conjure, all the wickedness that mankind can produce, we will send unto them… only you. Rip and tear, until it is done."
This 12 inch tall ultimate version of the legendary demon slayer includes the Crucible for all your instant Glory Kill needs. Showcase humanity's avenging angel of few words with an astounding 17 interchangeable accessories. Let an array of munitions from the trustworthy DOOM Blade to the one-hit-is-all-it-takes BFG 9000 do the talking as you depict the annihilation of the included Lost Soul.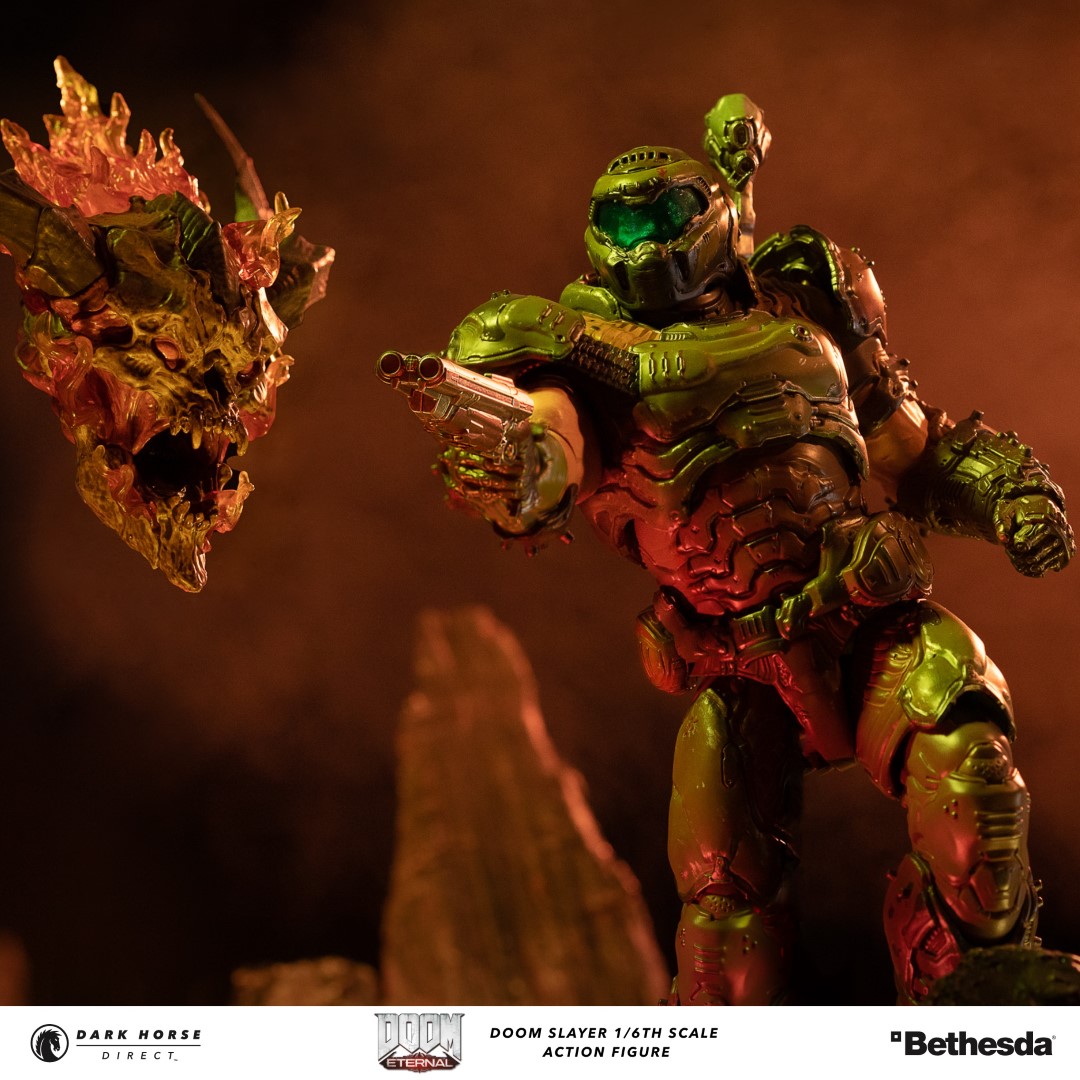 WHAT'S INCLUDED
Doom Slayer ⅙ Scale Action Figure (Classic Praetor Suit)
Equipment Launcher/Shoulder Cannon
Doom Blade
BFG 9000
Chainsaw
Crucible Sword
Heavy Rifle
Plasma Gun
Super Shotgun with Meat Hook
Lost Soul (includes acrylic stand)
Four (4) interchangeable right hands
Four (4) interchangeable left hands
The DOOM Slayer is expected to ship to customers November 2023 – January 2024 and will be priced at $295.
Celebrate 30 years of the iconic DOOM franchise with this hardcore, limited-edition action figure exclusively from Dark Horse Direct! Only 666 of these imposing figures are available for pre-order, so move fast because missing out on this DOOM Slayer figure would be Hell on Earth.