Books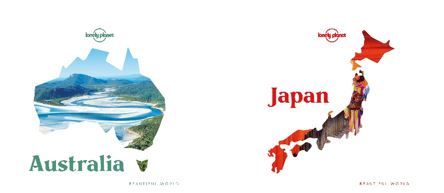 Published on May 16th, 2019 | by Admin
Two New "Beautiful" Photo Books from Lonely Planet
The most beautiful aspects of Australia and Japan are showcased in two stunning new collections of photographs published by Lonely Planet this month: Beautiful World Australia and Beautiful World Japan.
Striking full-colour photos fill each page of these two gift books, while special gatefolds open to reveal magnificent panoramas of each country.
Beautiful World Australia
Charter a yacht in the Whitsundays, camel trek along the beach in Broome and lose yourself in Melbourne's street art-decorated laneways. Then summit Tasmania's Mount Wellington, ride with Queensland's stockmen and women, discover Indigenous culture and craftwork, and relax with a world-class Riesling in the Clare Valley.
Lonely Planet has organised Beautiful World Australia by state and territory: The personality of each shines through the images, from raw and rugged Tasmania to the rocky, alien landscapes of the Northern Territory.
Beautiful World Japan
Row beneath Tokyo's beautiful cherry blossom trees, meet macaque monkeys soaking in hot springs and discover master chefs preparing intricate dishes. Then watch cranes dance in the Hokkaidō snow, take to the streets in bright neon metropolises, and find peace among silent bamboo groves and volcanic lakes.
Lonely Planet has organised Beautiful World Japan by region: From Hokkaidō to the islands of Okinawa.
About the Books
200mm x 200mm / Hardback / 272pp / full colour / $29.99 ea.