Blu-ray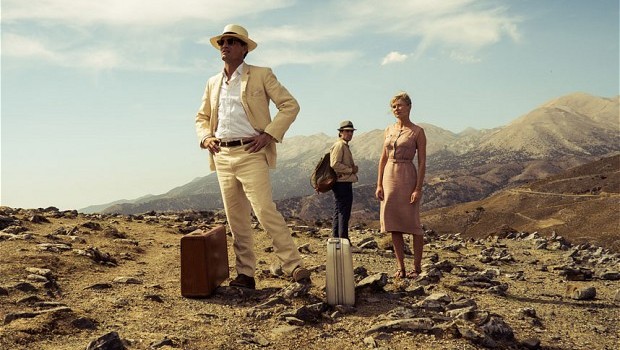 Published on August 29th, 2014 | by admin
The Two Faces of January
Universal Sony Pictures Home Entertainment is releasing The Two Faces of January – available to own on Blu-ray™, DVD & Digital with UltraViolet™ from October 23, 2014.
Prepare yourself for a stylish foray into 1960s Athens with The Two Faces of January.Boasting an all-star cast including: Academy Award Nominee® Viggo Mortensen (The Lord of the Rings Trilogy, A Dangerous Method), Golden Globe Winner® Kirsten Dunst (Spiderman Trilogy, Jumanji, The Virgin Suicides) and AFI Winner Oscar Isaac (Inside Llyewn Davis, A Most Violent Year), this intense thriller is not to be missed.
Charismatic Chester MacFarland (Mortensen) and his alluring young wife Colette (Dunst) are visiting Athens during a European vacation. While sightseeing at the Acropolis they meet Rydal (Isaac), a young, attractive, Greek-speaking American, working as a tour guide and using his good looks and charm to scam female tourists.
Drawn to Colette's beauty and impressed by Chester's seeming wealth and sophistication, Rydal accepts an invitation to dinner with the couple. However, all is not what it seems with the MacFarlands, Rydal soon discovers Chester's affable exterior hides a dark secret. When Rydal visits the couple at their exclusive hotel, events soon take a turn in a sinister direction and Rydal finds himself embroiled in a compromising situation, unable to escape.
From the Producers of Tinker Tailor Soldier Spy and based on the bestselling novel of the same name by Patricia Highsmith, The Two Faces of January is a tense, psychological thriller.