Events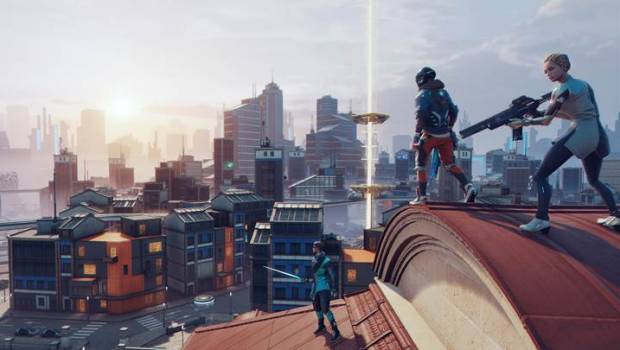 Published on August 26th, 2020 | by Adrian Gunning
Twitch Partners With Ubisoft And HYPER SCAPE For The First Twitch Rivals Event In Asia-Pacific
Today, Ubisoft announced a partnership with Twitch to host the 'Twitch Rivals : Hyper Scape APAC Showdown' on Thursday, August 27. The event will be the first cross-region event held in the Asia-Pacific region, inviting 60 creators from Australia, New Zealand, Japan, South Korea, Thailand, Taiwan and Hong Kong to participate.
Four teams from each region, comprised of Twitch creators, will compete in a 3-hour point race, and the top-ranking team from each region will advance to the Finals where they will participate in a separate, 1-hour kill race to determine final placement. The prize pool is up to $50,000 USD with extra bonus prizes.
Viewers of the competition will be given the opportunity to influence their favorite streamers' gameplay by taking part in pop-up voting events that instantly impact the battlefield via Hyper Scape's Crowncast extension, a unique feature that Twitch offers exclusively.
Twitch Rivals is a series of competitive events designed from the ground up for Twitch streamers and viewers, which is held in different regions globally at twitch.tv/twitchrivals. The ANZ Showdown will feature four teams captained by Loserfruit, SpudHunter, Slushpuppy and Berticuss and will begin at 8:30pm AEST / 10:30pm NZST. Full team list and participants are below:
Team Loserfruit
Loserfruit
PlayitShady
missmeowgi
Team SpudHunter
TheSpudHunter
crunchy_au
heykatie
Team Slushpuppy            
Slushpuppy
RedOpz
ChikenAU
Team Berticuss
Berticuss
Aliythia
bordie
Hyper Scape is an urban, fast-paced, free-to-play battle royale game developed by Ubisoft Montreal. Set in the virtual city of Neo-Arcadia, up to 100 players face each other to become champion of the Hyper Scape. Bringing a fresh take on the battle royale genre, Hyper Scape introduces innovative gameplay mechanics such as Hacks, the Fusion, the Decay, the Showdown and many others.
For more information about Hyper Scape, please visit: hyperscape.com