Games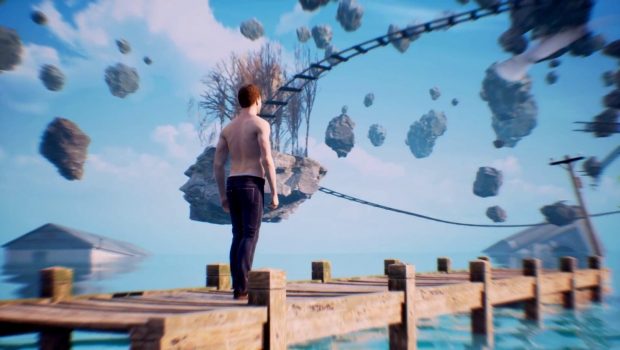 Published on October 30th, 2018 | by Admin
TWIN MIRROR GAMEPLAY TRAILER
BANDAI NAMCO ENTERTAINMENT EUROPE UNVEILS FIRST OFFICIAL TWIN MIRROR GAMEPLAY TRAILER
The trailer, featuring commentary of the game's first episode Lost On Arrival, guides players through the core elements of the narrative adventure, learning more about Basswood, The Double and the Mind Palace mechanics.
Click here to watch the Twin Mirror Trailer: https://youtu.be/hiXERZPe66A
The commentated walkthrough will take players to the very first puzzle of the game. It will demonstrate how players will use Sam's mental space to unlock the mysteries of Basswood – and find answers to how he awoke in his motel room with a shirt covered in blood.
TWIN MIRROR's first episode, Lost On Arrival will be available in 2019 for PlayStation®4 computer entertainment system, Xbox One and PC.
For more information regarding Twin Mirror and other titles from BANDAI NAMCO Entertainment Europe. please visit https://www.bandainamcoent.com, https://www.facebook.com/BandaiNamcoEU, or join the conversation at https://www.twitter.com/BandaiNamcoEU.