Comics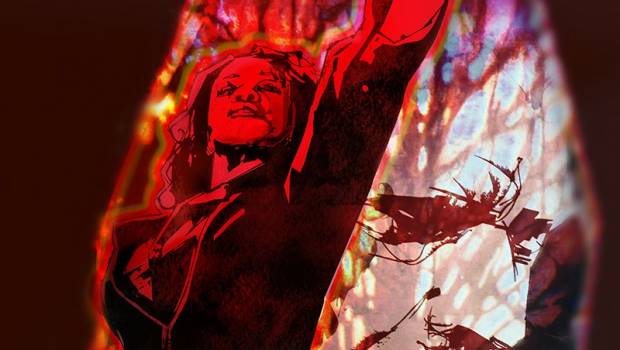 Published on September 20th, 2018 | by Dana Folkard
TWELVE DEVILS DANCING gets collected!
Fabian Nicieza (Deadpool, X-Force) calls TWELVE DEVILS DANCING "another dark story from the always creepy and exhaustively entertaining mind of Erica Schultz." The series is perfect for fans of shows like Criminal Minds and The Following and comics such as From Hell and Nailbiter. Critical Hitsays it's "A serial killer comic as satisfying as anything on-screen." Now, the series is being collected with a stunning cover by comic book legend Bill Sienkiewicz (New Mutants, Moon Knight).
In TWELVE DEVILS DANCING, serial killer dubbed The Crypto-Killer mutilated women and left cryptic ciphers on their bodies. But FBI Special Agent Callum Cooper was the one to solve the ciphers and catch the killer. At least, he thought he did. After retiring from the FBI because of a fatal illness, the actual Crypto-Killer starts killing again with a new horrifying challenge for Callum. Alongside Aisha Miller, a bio-tech genius college student, Callum must solve this mystery and try to achieve redemption before it's too late!
Erica Schultz is best known for her work on the Charmed comic series from Dynamite Entertainment and as the co-creator of M3. She teams up with Doc Savage: Ring of Fire artist Dave Acosta and Courage, the Cowardly Dog colorist Andrew Covalt on this intense serial killer investigation story.
Order the trade paperback for TWELVE DEVILS DANCING using the Diamond item code SEP181373. Or pick it up in a comic book store near you on November 28, 2018.