Games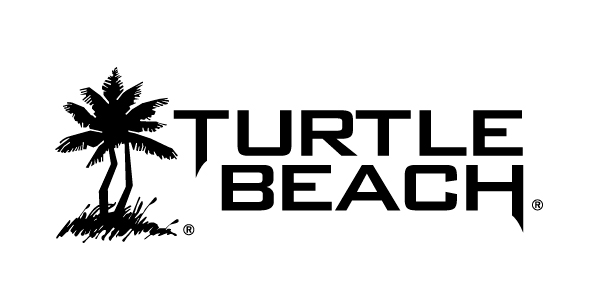 Published on August 2nd, 2021 | by Adrian Gunning
TURTLE BEACH'S EXCLUSIVE, PATENTED SUPERHUMAN HEARING AUDIO
Leading gaming accessory maker Turtle Beach Corporation announced its exclusive, patented Superhuman Hearing® game audio setting has been shown to significantly improve gaming performance. In a recent study conducted in partnership with Real Industry – an educational non-profit transforming how students interact with industry – Turtle Beach put over 100 US-based college student gamers to the test playing a variety of popular games, including Call of Duty, Apex Legends, and Fortnite, to see what effect using Superhuman Hearing had on their gameplay performance. Turtle Beach's Superhuman Hearing amplifies key in-game sounds like approaching enemy footsteps and nearby weapon reloads, incoming enemy vehicles carrying reinforcements, and more. The study found that with Superhuman Hearing enabled, gamers increased their average gameplay time by nearly 20% and improved their in-game stats by over 40%.
Activate Turtle Beach's exclusive Superhuman Hearing sound setting on specially equipped Turtle Beach and ROCCAT gaming headsets and gain the advantage by being able to hear subtle yet game-changing sounds you might otherwise miss. Enemy footsteps sneaking up for the stealth kill, other players reloading their weapon just before an ambush, and enemy vehicles off in the distance approaching with reinforcements are vital pieces of audio-based intelligence, informing split-second, life-or-death decisions that elevate great gamers above everybody else. When you have a gaming headset with Superhuman Hearing, you not only have phenomenal audio—you have the competitive edge. Hear Everything. Defeat Everyone.
"These latest study results mirror our prior findings showing that Turtle Beach's Superhuman Hearing delivers a competitive advantage and allows you to stay in the game longer," said Juergen Stark, Chairman and CEO, Turtle Beach Corporation. "Games have become increasingly more competitive and every edge you can get matters, and Superhuman Hearing provides that edge through precision audio. With the ability to hear where an enemy is coming from sooner, you'll be better prepared for the encounter and more likely to win the exchange, and that's why Superhuman Hearing is more important than ever for serious gamers."
Superhuman Hearing is a key feature on a variety of Turtle Beach and ROCCAT gaming headsets, including Turtle Beach's best-selling Stealth 700 Gen 2 and Stealth 600 Gen 2 wireless surround sound headsets for Xbox and PlayStation®, and ROCCAT's all-new Syn Pro Air wireless 3D surround sound PC gaming headset. Turtle Beach's all-new Recon™ Controller for Xbox (launching 20th August), with Superhuman Hearing headlining a variety of additional Turtle Beach-exclusive features that work with any connected headset.
In May 2021, Turtle Beach and Real Industry conducted a virtual event called the Turtle Beach Superhuman Hearing Challenge. More than 100 collegiate gamers from around the U.S.A. were selected from over 400 applicants, and the study participants were invited to test and determine the impact of the Company's Superhuman Hearing audio technology on gameplay performance. Students in the study indicated they played games including APEX Legends, Fortnite, and Call of Duty: Cold War on Xbox and PlayStation consoles. The students played games for an hour without Superhuman Hearing and documented their stats. Then the students repeated the process with Turtle Beach's Superhuman Hearing feature turned on. Slightly over half of the participants played their game of choice on the Xbox, whereas 45% played the PlayStation.
"In testing the impact of Superhuman Hearing, we sought to determine whether Turtle Beach's technology gave gamers an advantage in first-person action games, as evidenced by the number of opponents they were able to defeat and the length of gameplay," said Humera Fasihuddin, Chief Designer, Real Industry. "The results show that with Superhuman Hearing turned off, most of the students had a Kill/Death Ratio (KDR) of 1.9 or less. In contrast, with Superhuman Hearing turned on, the number of players with a 4.0 K/D ratio or higher more than doubled. KDR is a common metric used in first-person action and Battle Royale games that measure a player's effectiveness of defeating enemy players."
Ms. Fasihuddin added, "Turtle Beach was fantastic to work with, and after the event, the students had the opportunity to speak with key Turtle Beach team members who addressed questions about the gaming industry and accessories business and offered insights into the various areas the gaming industry has to offer career-wise. Overall, it was a highly informative, impactful, and fun experience for all the students involved, and an activity that got everyone excited about potential future career options."
In the Turtle Beach Superhuman Hearing Challenge, 78 different colleges were represented, from small private schools to large public schools and everything in between. Participants hailed from 32 different states, with half of the students enrolled in Arts and Humanities programs and the other half enrolled in STEM majors.