Hardware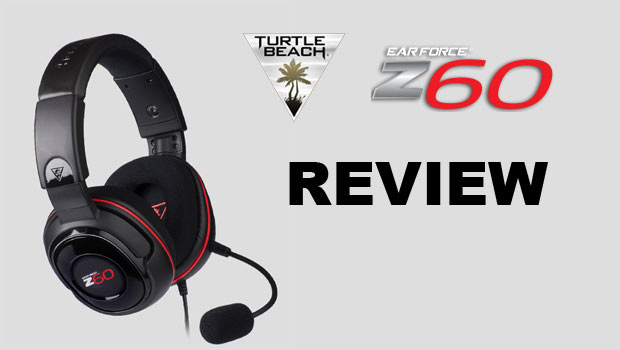 Published on May 3rd, 2015 | by Admin
Turtle Beach Earforce Z60 Review
Summary: The Turtle Beach Earforce Z60 produced well balanced audio that could be quite loud and also very subtle when needed thanks to the 60mm speakers
Turtle Beach Earforce Z60 Review
Company: Turtle Beach
Product: 7.1 Channel Surround Sound PC Amplified Gaming Headset
URL: http://www.turtlebeach.com/product-detail/pc-headsets/ear-force-z60/496
Reviewer: Kyle Sudukis
One of the leading developers of gaming headsets, Turtle Beach have a new model out with the Earforce Z60 that comes with a wealth of features and exceptional audio quality plus rumbling bass. It also supports 7.1 channel DTS (Digital Theatre Systems) technology for a true surround sound experience and powerful 60mm neodymium speakers to create an immersive audio experience for PC Gamers. The headset is both PC/Mac compatible and I tested the headset tested on both Windows 7 and 8 for this review.
On the PC, the Turtle Beach Earforce Z60 is powered by USB, however users can also connect a 3.5mm cable in order to connect this headset to other audio devices like the PlayStation 4 DualShock Controller or even an iPhone. However where this product shines is through the inclusion of the 7.1 channel DTS technology into this headset which really simulates the surround sound experience with the two 60mm speakers in both ear cups. The ear cups also have breathable mesh cushions for additional comfort, not to mention the adjustable headband to suit all different people.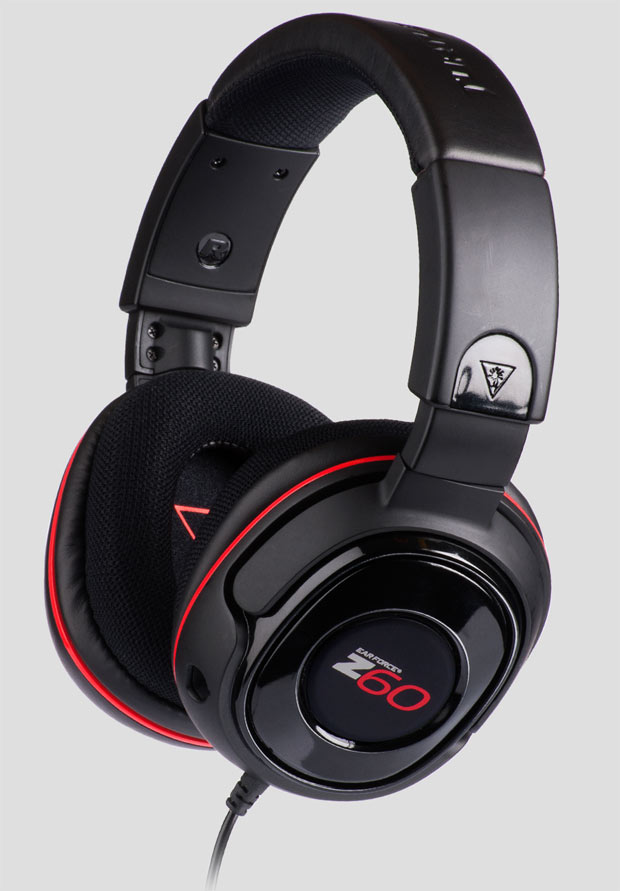 Specifications
Frequency response range – 20Hz-20KHz
Driver size – 60mm
Connection type – 3.5mm/USB
Cable length – 3m
Mic – Omni-directional
The design of the Turtle Beach Earforce Z60 looks like a gamer headset that boasts a well designed build with the logo on both cups. Even though the majority of the headset is made from plastic, Turtle Beach have done a good job in its design, especially when it comes to comfort thanks to the cushioned ear cups and padded headband. So wearing this headset for long gaming or movie sessions is quite a treat and I found no discomfort whatsoever. The USB cable looks sturdy and the microphone is not only adjustable but can be removed. To control the Z60, there is an inline remote which also has a microphone on/off switch plus volume for chat and sound. The audio quality on the microphone works well and we had no issues with our gaming friends when we used this product online.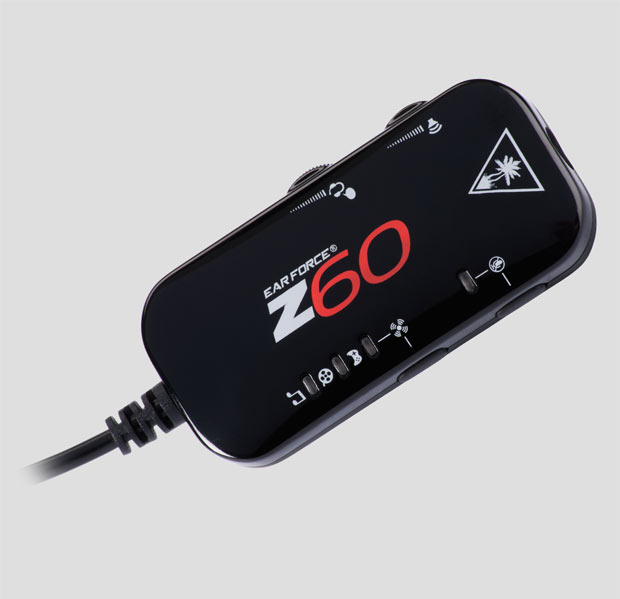 Once connected to your PC, The Turtle Beach Earforce Z60 allows the user to tweak the audio settings via the inline control which gives the user three pre-set controls that include gaming, music and movies. So if you are a audio connoisseur, these pre-set settings really allow you to maximise your sound experience. Gaming still allows you hear the bass of explosions but it allows you to hear other noises as well which is ideal for first person shooters when someone is trying to creep up on you. The movie mode is more akin to a Hollywood blockbuster style of experience, whereas music is more in the middle ground in order to hear all elements of instruments and song.
Box Contents
Z60 Headset with removable microphone
Z60 In-Line Surround Sound Control Unit
Quick Start Guide
Turtle Beach Sticker
We tested this headset with a variety of games that included the 2013 classic Tomb Raider, Battlefield 4, Diablo II and MK X. Games such as Tomb Raider and Diablo II allowed us to experience the subtle sounds of the background and when the magic or explosions started, the sound really boomed through the 60mm speakers. Battlefield 4 also done a great job at recreating surround sound that is definitely needed for online gaming as you can pinpoint where things are coming from. Finally we tested MK X which is the latest Mortal Kombat game which sounded like some Hollywood action movie with all the effects and outrageous gore sounds. I watched some of Interstellar and also the previous Star Trek movie on Blu-ray which had excellent audio levels without too much over compensating of the bass levels. Music worked well, however compared to the other two pre-set values, it was probably the weaker out of the three that did at times sound a little hollow but the bass was good.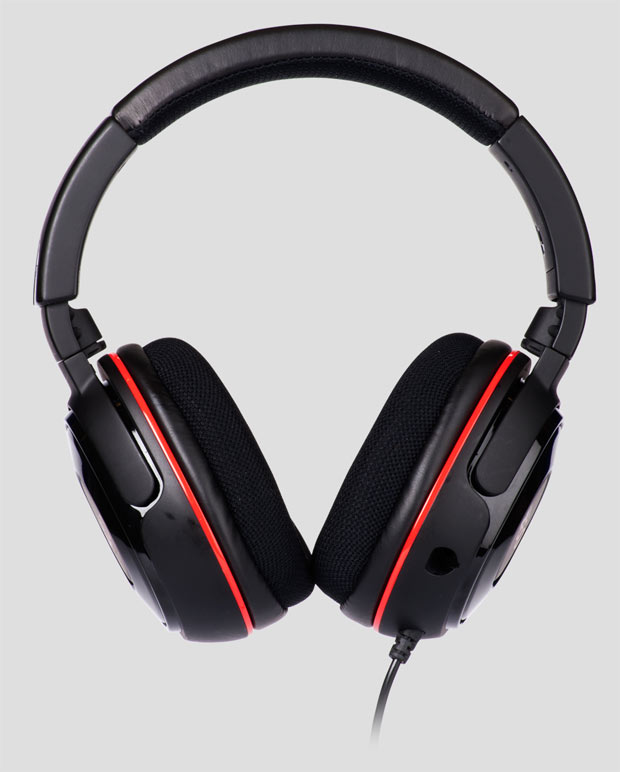 In terms of the DTS technology used by Turtle Beach, the headset did a good job at simulating surround sound which for me sounded very similar to other headsets that used Virtual Dolby Digital Surround Sound. With that said, it does allow you to hear things from different directions, even above your head which is an interesting experience and definitely something that I hope will be used more when the Occulus Rift is officially released.
Final Thoughts?
Overall, the Turtle Beach Earforce Z60 produced well balanced audio that could be quite loud and also very subtle when needed thanks to the 60mm speakers. The quality and build of the Z60 are good and this gaming headset should last quite a long time, provided you look after them. For both gaming and movies, the Z60 is where this product excels, especially with its great audio levels and although music came a close third, it still allows users to experience a wide range of musical genres.
Connections
PC/Mac USB Connection (Power)
Mobile Device Connection (3.5mm)