Blu-ray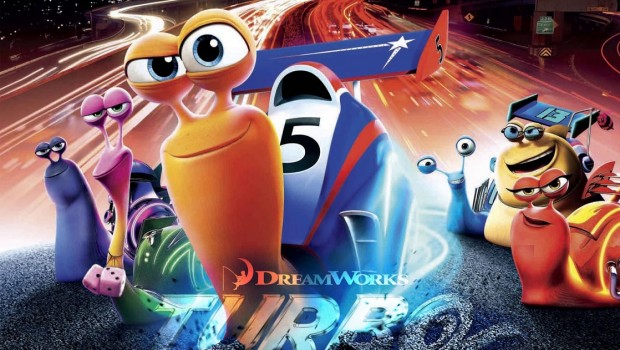 Published on March 20th, 2014 | by admin
Turbo 3D Blu-ray
Summary: An unbelievable but enjoyable story about the world's fastest snail!
Turbo 3D
Distributor: Fox
Format: Blu-ray
Running Time:  92 Minutes
Rating: G
Genre: Animation
Reviewer: James Wright
The animated blockbuster hit Turbo arrives on 3D Blu-ray that is about a Snail called Theo (Ryan Reynolds) who dreams of being the fastest snail in the world. His idol is race car driver Guy Gagné (Bill Hader) and one day while he is watching his hero on TV, Guy is about to divulge the secrets of being the fasted driver in the world when something horrendous happens. The TV breaks but fate has other plans for Theo and when he finally gets to a real race car, he is inadvertently drawn into the engine and just like a superhero he is dosed with nitrous oxide and becomes the world's fastest snail.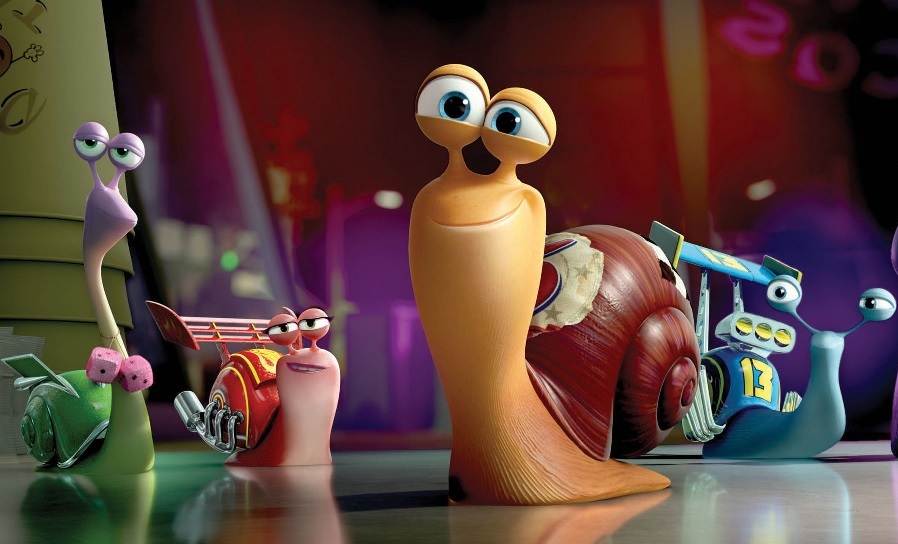 However Theo and his brother Chet (Paul Giamatti) are captured by a local restaurant owner by the name of Tito (Michael Peña) who wants to use the speed of this snail to help is failing restaurant by entering him to race in the Indianapolis 500. Although there are parallels to Cars, Turbo also pushes the theme that you should never let go of your dreams that although is a little cliched, it suits the story well.
Another highlight of the film are the voices of the characters themselves, especially Ryan Reynolds as Theo and Michael Peña as the amusing Tito. They really create these loveable characters that kids of all ages, even adults will enjoy their witty banter. The film also boasts some amazing action sequences and on 3D, you get this great sense of speed. All in all, Turbo is oozing with family friendliness but is also a film that adults will enjoy too.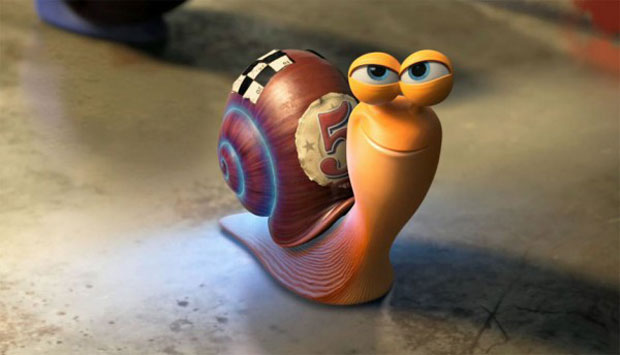 Video, Audio & Special Features
Video quality is definitely reference material on Blu-ray with sharp images and vibrant colours. The 3D also creates a strong sense of depth and there's a few scenes that really jump out of you. Audio is equally impressive with the DTS-HD Master Audio 7.1 lossless soundtrack that supports perfect audio that goes hand in hand with this over the top story. Dialogue is clear and the soundtrack really immerses you into this film. The Blu-ray release also contains a wealth of special features that include the following;
Smoove Move's Music Maker
The Race Storyboard Sequence
Final Thoughts

Turbo is a great film from Dreamworks that contains action, drama and lots of comedy. Even though the story is a little cliched and sometimes a tad unbelievable, the animation and characters more than make up for this short-fall that will have the entire family glued to the screen about one snail's impossible dream!