Games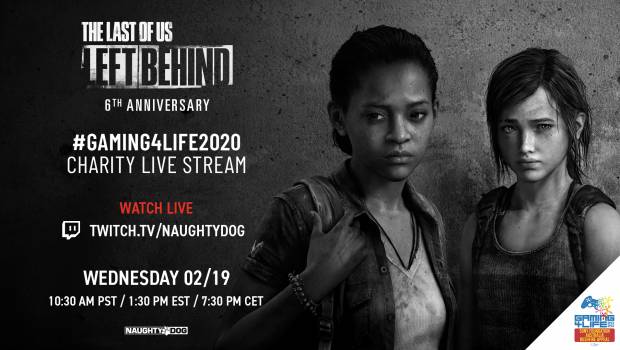 Published on February 19th, 2020 | by Alex Novus
Tune into #Gaming4Life Charity Live Streams this week | Join Naughty Dog, Insomniac Games and the PlayStation team in raising funds to support Aussies affected by the bushfires
Sony Foundation Australia kicked off its annual Twitch charity streaming event Gaming4Life earlier this month for Sony Foundation Australia's Bushfire appeal. Over the next few days, Naughty Dog, Insomniac Games and the PlayStation team will be joining in on the efforts to help raise funds for young Australians affected by the bushfires.
Last week, Media molecule and the Dreams community supported the cause and took part to raise funds through the streaming campaign.
On Thursday, 20th February from 5:30am-7:30am AEDT, Neil Druckmann, Vice President of Naughty Dog, will live stream The Last of Us Left Behind. Joining him will be Ashley Johnson, actress behind The Last of Us character Ellie, to help raise funds for those affected by the Australian Bushfires.
The streaming campaign will continue with President and Founder of Insomniac Games, Ted Price from 8:00am – 9:30am on 21st of February AEDT.
To wrap up the campaign, Sid Shuman and Shuhei Yoshida from Sony Interactive Entertainment will be teaming up for a joint stream on the 22nd of February.
Head to the PlayStation Blog to learn more about the streaming campaign.