Games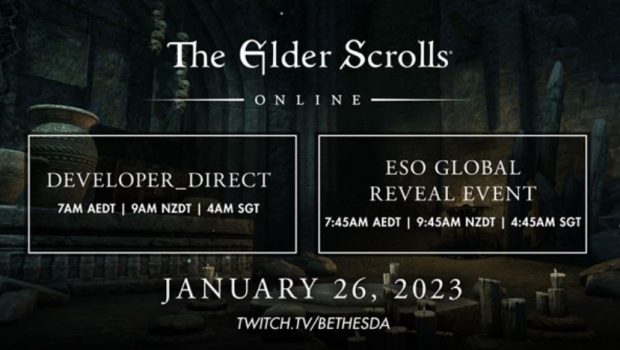 Published on January 25th, 2023 | by Adrian Gunning
Tune-In Tomorrow to Uncover the Future of ESO during the Developer_Direct & Global Reveal Livestreams
Tomorrow, Thursday, January 26 at 7am AEDT, don't forget to tune into Twitch.tv/Bethesda for The Elder Scrolls Online back-to-back livestreams revealing details for ESO's 2023 adventure!
Starting at 7am AEDT, Xbox and Bethesda will present a Developer_Direct that includes ESO's first major announcement of the year, providing an early look into the next big adventure for the game. Immediately following the Developer_Direct, ZeniMax Online Studios will also be hosting the 2023 ESO Global Reveal to share an in-depth look into the content coming this year on Twitch.tv/Bethesda.
Those who tune in for the 2023 ESO Global Reveal can claim the Ritual Casting emote as a free Twitch Drop if they linked their accounts before the Global Reveal starts.
It's going to be a big year for The Elder Scrolls Online, so be sure to check out both livestreams via http://Twitch.tv/Bethesda starting on Thursday, January 26 from 7:00am AEDT!