Uncategorized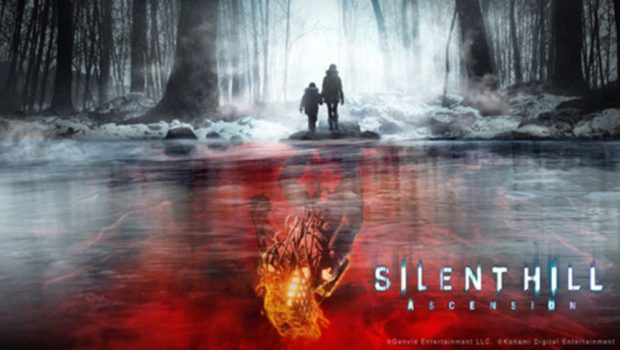 Published on November 1st, 2023 | by Adrian Gunning
Tune in to the Terrifying Series Premiere of Genvid Entertainment and Konami Digital Entertainment's SILENT HILL: Ascension
Genvid Entertainment and Konami Digital Entertainment are streaming SILENT HILL: Ascension, a Genvid Interactive Series from today. Available now, fans can install SILENT HILL: Ascension and sign up for a free account on their mobile device or at Ascension.com on a desktop computer.
Fans can watch SILENT HILL: Ascension – The Essentials to learn how this one-of-a-kind series works. This video will explain how audiences make daily decisions and impact the story through puzzles and other elements. It also highlights that choices are available at a minimum of 24 hours, so every fan anywhere in the world can participate each day without needing to be there live.
SILENT HILL: Ascension follows the complex lives of two families in peril, including Rachel Hernandez – a rising mystic acolyte, mother and community leader who will perform a ritual on new cult member, Joy Cirelli, who seeks spiritual healing. When things go horrifically wrong… Should Rachel tell Joy to a) Finish the oath b) Run! or c) Plead for mercy? You – the whole audience – decide! Come back every day to participate in more compelling decisions, which will ultimately determine which of these characters survive to the end of the story.
"We've put a lt of effort crafting the story of the Johansen and Hernandez families, working with Konami Digital Entertainment to expand the SILENT HILL lore in intriguing ways," said Stephan Bugaj, Chief Creative Officer of Genvid Entertainment. "Creating a story where collective audience choices will determine the canonical ending has never been done before."
Fans can return to the mobile streaming app or Ascension.com anytime to watch the latest scenes on-demand, solve puzzles, and participate in story decisions (almost all decisions are open for 24 hours or more so a worldwide audience can participate). Or join live at 12 pm AEDT daily as new scenes unfold and participate in interactive adventure sequences with the rest of the audience that impact the long-term fate of lead characters.
"Today is special because SILENT HILL: Ascension is the first project in the resurrection of the SILENT HILL franchise" said Motoi Okamoto, producer of the SILENT HILL series at Konami Digital Entertainment. "I am very proud of this project as the SILENT HILL series producer and I am sure that you will love it."
While SILENT HILL: Ascension is a free experience, fans can customise how they appear to the community in chat, leaderboards and special cameos inside the show itself. There will be a cameo contest daily inside the app where winners will have characters, they make appear inside cinematic sequences or interactive action scenes.
As a special, limited-time offer for early fans, Genvid is making available a SILENT HILL: Ascension Founder's Pack. The Founder's Pack is available until the 14th of November and includes exclusive profile customizations such as a Founder's icon, Founder's frame, and exclusive themed frame, emoji, and sticker. The Founder's Pack also includes a Season Pass allowing fans to unlock over 100 tiers of rewards and Influence Points plus additional exclusive cosmetics. The Season's Pass is valid for the remainder of the SILENT HILL: Ascension season or approximately 6 months worth of content.
Fans can stay up to date on details of Genvid, Konami Digital Entertainment, Bad Robot Games, and Behaviour Interactive's SILENT HILL: Ascension by visiting Ascension.com and following Facebook, Instagram, YouTube, TikTok and X.