Events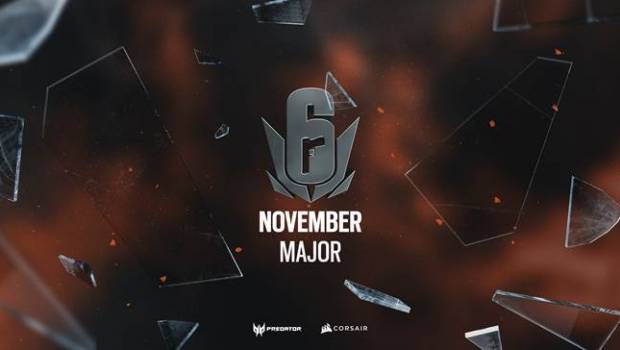 Published on November 18th, 2020 | by Adrian Gunning
Tune In November 24 For Six Days Of TOM CLANCY'S RAINBOW SIX® Asia-Pacific November Six Major Action
Today, Ubisoft® unveiled details about the upcoming Asia-Pacific November Six Major. The Major will be held online between November 24th and November 29th and will be split into three tournaments, tailored to the competitive structure of the Asia-Pacific region: the North Division and, as part of the South Division, the South Asia and Oceania tournaments.
In the North Division tournament, the six top-ranking teams at the end of Stage 2 will battle each other in a single elimination bracket:
Giants Gaming
CYCLOPS athlete gaming
Cloud9
Xavier Esports
FAV Gaming
In the South Asian tournament, the four best teams from the South Asian Nationals will also play in a single elimination bracket:
MercenarieZ
Union Gaming
L2K
MonkaS
Lastly, in the Oceanic tournament, the top three teams from the Oceanic Nationals will compete in a single elimination tournament with Wildcard starting directly in the Grand Final:
Pittsburgh Knights
Okami LFO
Wildcard Gaming
The tournament will see the participants battle it out for the crown of their respective tournament as well as for a share of the USD $125,000 total prize pool.
To watch the Asia-Pacific November Six Major online, tune in on Twitch and YouTube on the following dates:
Tuesday, November 24 starting at 8PM AEDT:

North Division Quarter-Finals Game 1: FAV gaming vs Xavier Gaming
North Division Quarter-Finals Game 2: Cloud9 vs GUTS Gaming

Wednesday, November 25 starting at 8PM AEDT:

North Division first Semi-Final:  CYCLOPS athlete gaming vs Cloud9 / GUTS Gaming
North Division second Semi-Final:  Giants vs FAV gaming /Xavier Gaming

Thursday, November 26 starting at 7PM AEDT:

Oceanic Preliminary Final: Pittsburgh Knights vs Okami LFO
South Asia first Semi-Final: MercenarieZ vs MonkaS
South Asia second Semi-Final: Union Gaming vs L2K

Friday, November 27 starting at 10:30PM AEDT:
Saturday, November 28 starting at 7PM AEDT:

Oceania Grand Final: Wildcard Gaming vs winner of preliminary Final

Sunday, November 29 starting at 8:30PM AEDT:

North Division Grand Final
The Quarter-Finals and Semi-Finals, as well as the Oceanic preliminary Final, will be played using a best-of-three format; the Grand Finals, in turn, will be played in a best-of-five format.
All fans that choose to follow the streams on Twitch will be happy to learn that, following the tradition of the Six Major tournaments, in-game Charms will be available through Twitch Drops. Six levels of exclusive Charms will be included. More details on this can be found at rainbow6.com/APACNovemberSixMajor and rainbow6.com/APACNorthRelegation2020.
To follow or take part in the conversation on all things Asia-Pacific November Six Major, follow us on Twitter at twitter.com/R6esports, twitter.com/Rainbow6ANZ or twitter.com/R6esportsAPAC with the hashtag #SixMajor, or on instagram.com/R6Esports.