Games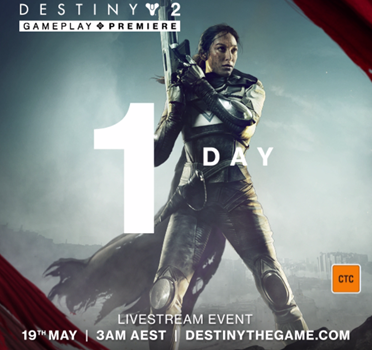 Published on May 18th, 2017 | by admin
Tune-In to Destiny 2 Gameplay Premiere
It's been a month since we first revealed an attack on our City; now we're on the edge of our seats as we prepare to show you how we'll fight back with the Destiny 2 Gameplay Premiere global livestream event, which takes place tomorrow morning, May 19 at 3:00am.

In less than a day, all of the information you've been seeking will be in your hands. Broadcasting from an airplane hangar in Hawthorne, California, Destiny 2's developer, Bungie, joined by special guests, will debut gameplay of the blockbuster sequel.
The Destiny 2 Gameplay Premiere is an important moment for our community, and we hope you'll be a part of the live audience. Watch the live broadcast on Destinythegame.com or Bungie's Twitch channel.
Welcome to a world without light, Guardian.