Events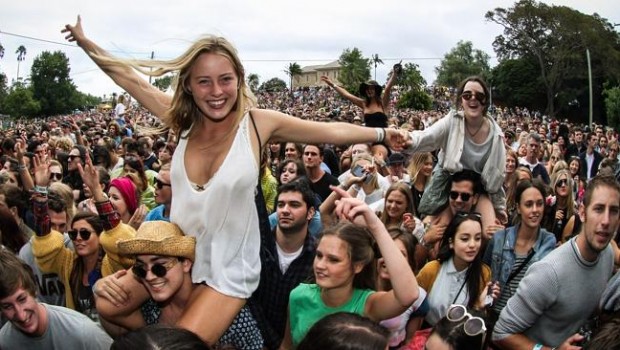 Published on February 5th, 2016 | by Admin
Tumblr announces exclusive partnership with Laneway Festival
Tumblr has today announced an exclusive partnership with St Jerome's Laneway Festival 2016. By integrating Tumblr's GIF maker into the 2016 St Jerome's Festival Laneway app, Tumblr is encouraging Festival attendees to capture the day in the way they see it. This then can be published straight to their Tumblr page, and found via the hashtag #Laneway2016. Additionally, official photo galleries from each Laneway event will be hosted on the Festival's Tumblr page.
The new partnership illustrates how easy it is for local creators to find audiences for their content, with over 200 million blogs on Tumblr globally, publishing 80 million posts per day.
Jocelin Abbey, Head of Consumer Marketing & PR at Yahoo7 / Tumblr Australia, said, "Laneway has a knack of picking the right artists, just as they break. This attracts passionate festival-goers who are as fanatical as we are about upcoming musicians, art and trends. Tumblr's partnership with the Festival is a natural fit to continue to build awareness and engagement amongst a like-minded audience."
Jocelin continues: "Our focus is to capture amazing content that people want to watch again and again. Whether it was their favourite moment, or just reliving the day, we hope to provide a platform for audiences to share their unique content in the way they want".
The Tumblr content experience will include onstage filming, artist backstage interviews, and the 360 selfie – a video camera with a digital timer that allows attendees to spot themselves amongst the action. A behind-the-scenes 360 video featuring Laneway artists will give audiences fly on the wall access to what goes on backstage.
With more than half of Tumblr's 4.6 million Australian users aged 18-34, the platform speaks to passionate music, art and cultural devotees. Laneway Festival artists including Grimes, Chvrchesand The Smith Street Band have vast fandoms on Tumblr, creating the perfect partnership.
Tumblr offers Laneway Festival the best of two online worlds; combining the creative control of a traditional website to create and curate content their fans will love, and the active audience of a social platform, giving Laneway fans and attendees access to the festival in a completely new way, both online and IRL.