Interviews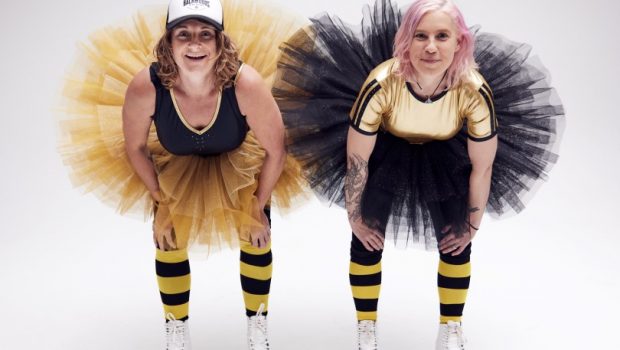 Published on March 30th, 2023 | by Adrian Gunning
Tuck Shop Ladies Interview @micomfestival @tuckshopladies
The Melbourne International Comedy Festival is back and so are the Tuck Shop Ladies for interview!
Welcome to Impulse Gamer and more importantly the MICF which is bigger than ever! What are you most looking forward to at the MICF in 2023?
For us it's a chance to get amongst it with all these awesome comedians! We love to laugh and have fun and so to have the opportunity to do that for work is pretty bloody awesome.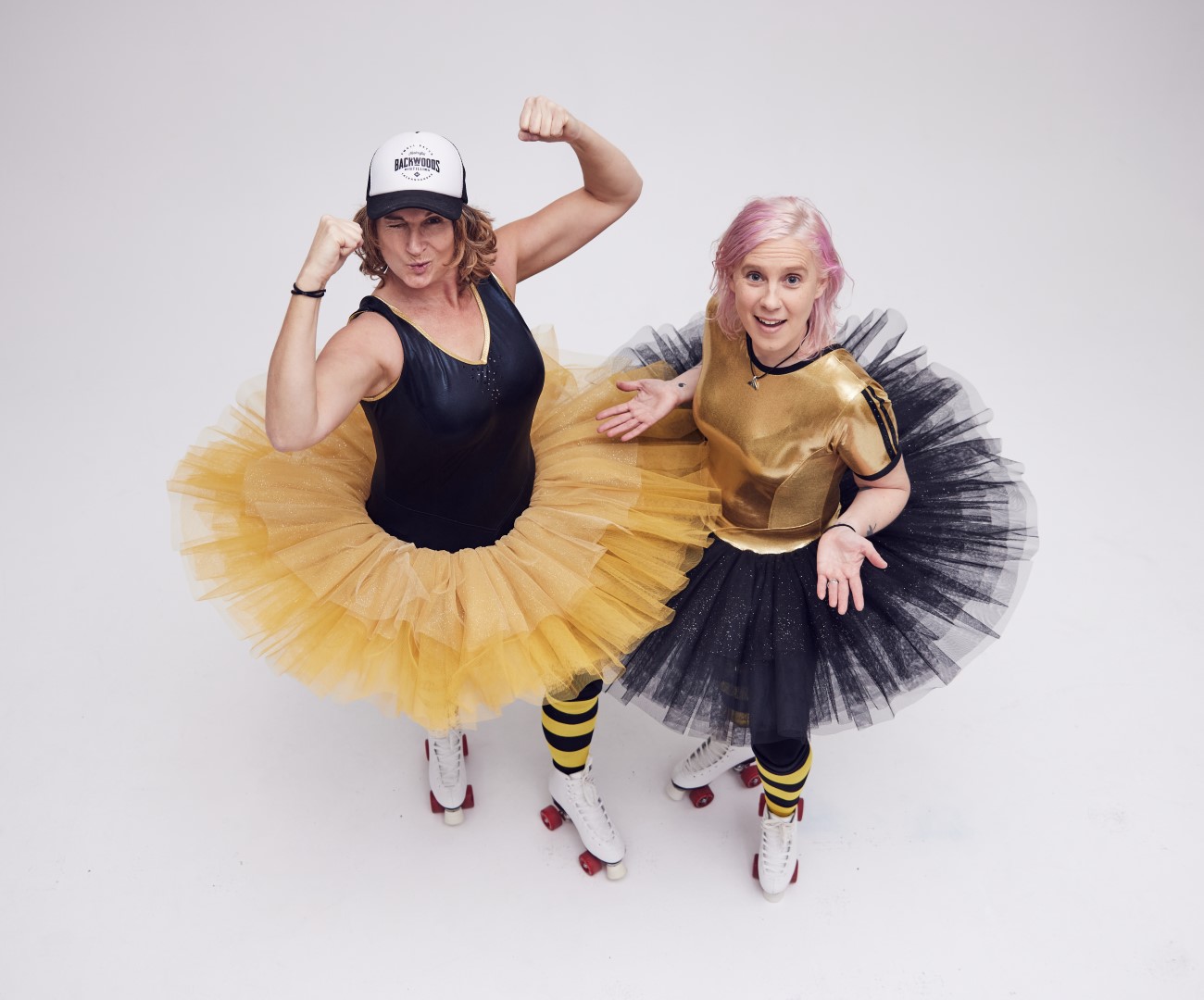 Tell us the origin story of Tuck Shop Ladies?
Well, we used to be in this semi-serious folk band, where I (Rosie) played 600 guitars and Sam played the drums and we had so much stuff to carry around all the time… not to mentionable the tons of emotional baggage, so we decided we wanted to be in a band with smaller instruments, and the Tuck Shop Ladies was born! We've always loved making up funny songs and we started playing them to people and got such a great reception we couldn't stop.
Funniest onstage anecdote?
Well, just the other night Sam and I discovered on stage that we've both had our appendixes out. That was a funny discovery considering we've been together 14 years. But it's a bit hard to pick just one anecdote I guess because Sam makes me laugh so much. She's very quick and can find the humour in pretty much anything! Once we were doing a show and a guy we didn't know decided he was going to jump up on stage and play the drums with us. That was funny for us because our music really doesn't have drums, and we just didn't know what to do to kick him off, so we let him play. He seemed to really enjoy himself…
How do you prepare for a show?
We pretty much just clear our throats and jump up there… We find the more prepared we are, the more nervous we'll be. We're definitely a fly by the seat of your pants kind of duo. And for us, that's where the magic happens, in all the messy, unplanned spaces.
What are you most looking forward to MICF?
We're also looking forward to seeing some of our friends play, like Jude Perl – she's a bloody cracker.
Lastly, where do you get your comedic inspirations from?
Straight from life really. Life is just ridiculous isn't it? We do crazy things all the time that are so simple, and we don't even know that we're doing them – like instead of throwing away the pen that doesn't work, we put it back in the jar and keep trying to use it time and time again (we've got a song about that for instance). So it's really just the day to day act of living that makes us laugh.
Thanks so much!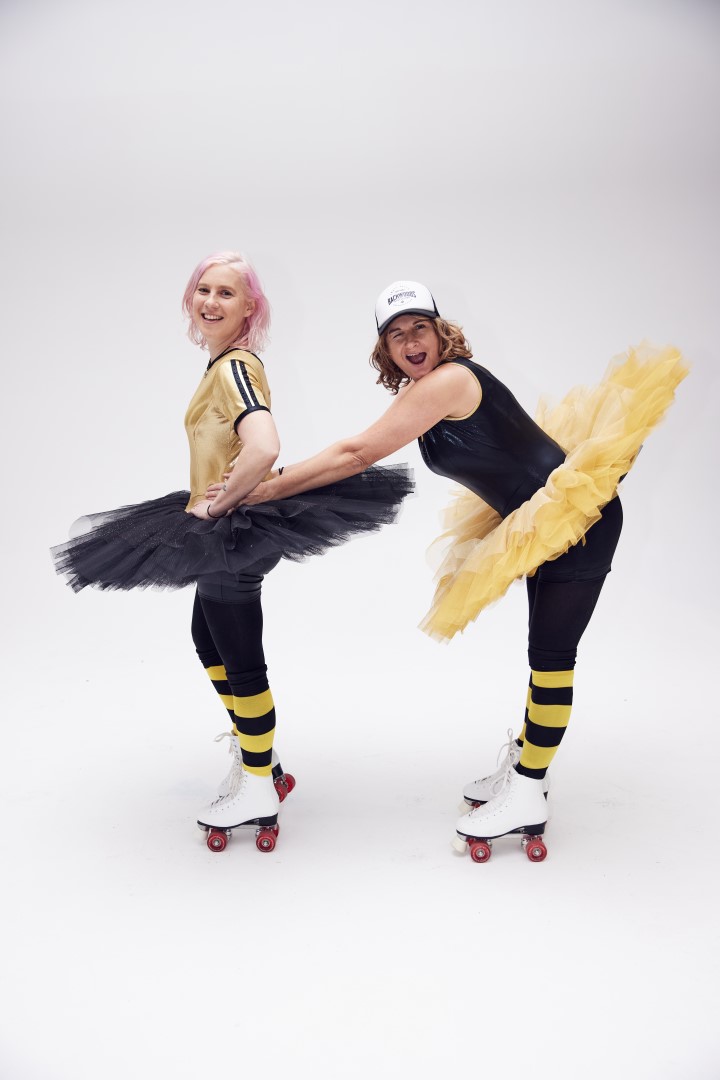 Tuck Shop Ladies In Real Life
Dating online? Fallen in love with your trackies? Wondering what to do with that shitty pen or just how the hell you fold a fitted sheet?
Strapping on a pair of ukuleles, Australian folk music darlings, Sam Lohs and Rosie Burgess, aka the Tuck Shop Ladies, sing their way through these, and others of life's conundrums, with sublime harmonies and much ridiculousness. Their live show is an insight into the relationship of touring musicians and the result of what happens when everyday life is a Broadway musical.
'I love comedy-music duos, and Tuck Shop Ladies are my new favourites!' Miss Chatelaine, Joy FM
'You get a lot more than your average school lunch from these Tuck Shop Ladies.' Chris Thomson, Behind The Scenes
Having played a huge number of festivals across Australia, Canada and the United States, the pair are no strangers to engaging with audiences large and small. Renowned for the joy they bring to the stage, alongside their innate musicality, the Tuck Shop Ladies do not disappoint.
'I'll never look at pigeons quite the same way again.' Chris, again.
The Tuck Shop Ladies invite you into their hilarious world and leave you wanting to run away with the band.
https://www.comedyfestival.com.au/2023/shows/in-real-life-tuck-shop-ladies