Events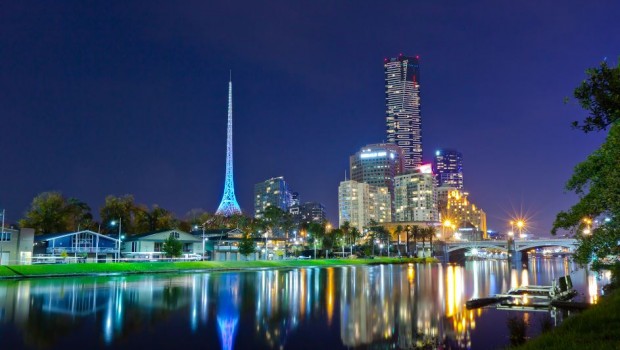 Published on March 28th, 2018 | by Admin
Tubular Bells for Two
Arts Centre Melbourne is extremely excited to present the multi-award winning Tubular Bells for Two – one of the most innovative musical performances to grace the stage in many years – in the Playhouse Theatre this June.
Ask anyone who grew up through the 70s and they'll be able to tell you exactly where they were when they first heard Tubular Bells by Mike Oldfield. The album was the first release on Richard Branson's fledgling record label, Virgin Records, selling over 30 million copies, kick-starting the Virgin empire, and becoming the soundtrack to the cult-classic film The Exorcist.
Now, more than 40 years on, two talented multi-instrumentalists – Daniel Holdsworth (who co-created the show with Aidan Roberts in 2010) and Thomas Bamford – will juggle over 20 instruments live on stage during the spellbinding performance of Oldfield's 1973 classic composition.
The pair are literally rushed off their feet as they dash around a sea of instruments. It is an intricately choreographed, thrilling piece of tightrope theatre and musicianship, where the slightest mistake or misplaced limb can bring the entire show crashing to a halt.
Beginning as a one-off performance conjured up after one too many bottles of wine, the show has grown and developed to critical acclaim. Creators Holdsworth and Roberts premiered Tubular Bells for Two at the Sydney Fringe Festival in 2010, where they impressively won the Best Music Moment award.
In 2012 – after a sold-out Australian tour – the show travelled to Edinburgh Fringe, where it enjoyed a sell-out season, five star reviews and was awarded the prestigious Herald Angel Award. In the years that have followed, Tubular Bells for Two has performed all over the UK, Europe and the USA.
Regardless of whether you're a Tubular Bells virgin or long-time fan, this much-loved work by two very accomplished musicians is guaranteed to keep you on the edge of your seat.
"A tour de force in every sense of the phrase" ★ ★ ★ ★ ★ – Edinburgh Evening News
"Mesmerising to watch" ★ ★ ★ ★ ★ – Sydney Morning Herald
"The musical equivalent to the triathlon, a must see and hear!" ★ ★ ★ ★ ★ – The Scotsman
Arts Centre Melbourne presents
Tubular Bells for Two
15 and 16 June, 2018
Playhouse Theatre, Arts Centre Melbourne
Tickets at www.artscentremelbourne.com.au