Games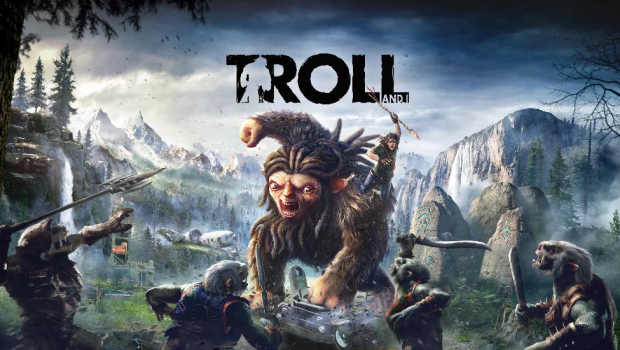 Published on July 12th, 2017 | by Admin
TROLL AND I GETS A SUMMER NINTENDO SWITCH™ RELEASE DATE AND MAJOR PATCH FOR PLAYSTATION®4, XBOX ONE, AND PC
Sydney, 12th July 2017 – Video game publisher Maximum Games, in partnership with developer Spiral House, today announced that Troll and I – the adventure that pits the dynamic duo of Troll and Otto against a Scandinavian forest of wilds – will be available on Nintendo Switch on August 15, 2017. Additionally, the game receives a major patch for console and PC versions on the 21st July.
"Troll and I is the perfect first entry for us into the Nintendo Switch system," said Christina Seelye, CEO of Maximum Games. "The cooperative gameplay lends itself perfectly to the local co-op features of the platform, where two friends can work together to battle the challenges they face as a team."
Troll and I invites players on an enchanting journey with the game's two main heroes: the nimble, adventurous, adolescent Otto and the powerful, elusive Troll. With the ability to play solo or with a friend in local couch co-op, players must guide Otto and Troll through the majestic mountains and lush forests of the Nordic wilderness as they try to dodge and defeat various enemies, including mythical orcs and ruthless hunters.
The game was previously released on PS4™, Xbox One, and PC in March of this year. Those versions will receive a major patch on 21st July. Implementing the following changes: addition of a mini-map; additional checkpoints; Easy, Normal and Hard difficulty settings; increased crafting speed; new tutorials; additional text hints; increased resources for crafting and survivability; overall balance improvements. The Nintendo Switch version of the game will also see these changes when it launches in August.
Troll and I was developed by Spiral House and is published by Maximum Games. The game is available now Australia and New Zealand for the PlayStation®4 computer entertainment system, Xbox One and PC, and will be available on Nintendo Switch August 15th, 2017. This title has been rated M – Violence.
Please visit www.trollandi.com for more product information. For the latest news on Troll and I, please follow the official Facebook and Twitter pages. For more information on Maximum Games, please visit: www.maximumgames.com.