Comics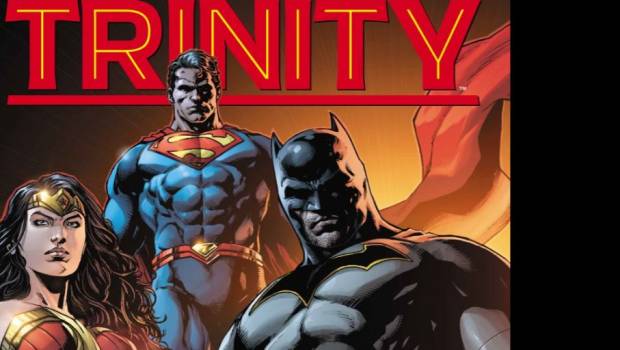 Published on December 26th, 2017 | by Andrew Bistak
Trinity #16 Review (Ringing in the New Year with Deadshot)
Summary: Trinity #16 Review (Ringing in the New Year with Deadshot)
Trinity #16, although a fun read felt like a holiday stuffer as the issue starts with Batman trying to find Deadshot's daughter Zoe from a group of fanatics linked to Kobra. So with only 60 minutes to the New Year, if they can't find Zoe, she will die in the explosion planned by this nefarious group that will also endanger others. Elsewhere Diana and Clark are waiting for Bruce to arrive at his own celebrations and when they hear an explosion nearby, they quickly transform into their superhero aliases.
As Deadshot attempts to kill one of the followers of Kobra, Superman and Wonder Woman intervene, however Batman gave this meta-hitman his word that he would help him find Zoe. So while Superman searches the city for the whereabouts of Zoe, Wonder Woman uses her Lasso of Truth with one of the cultists, however she is unable to get any answers. With just minutes to spare, the world's greatest detective and Deadshot realise that they have been following decoys and the real bomb is in Times Square.
Although the trinity saves the day with the help of Deadshot, they were unable to find Zoe, however Batman makes a solemn promise to him that they will find her as the issue ends on a bittersweet comment from this villain. All in all, it was a well written issue with some strong dialogue and characterisation from Rob Williams and some killer art from V. Ken Marion who once again captures these legends well.
Gallery