PS4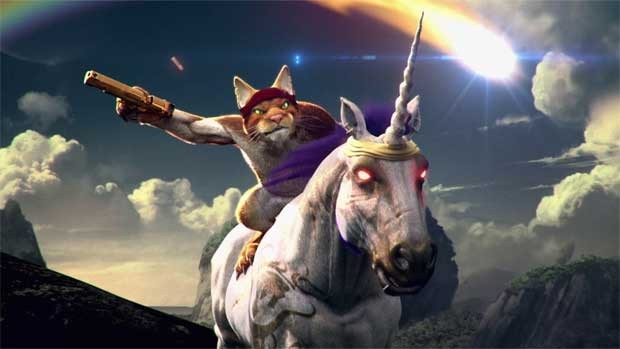 Published on August 3rd, 2015 | by James Coles
Trials Fusion PS4 Review and Awesome Level Max
Summary: Trials Fusion and Awesome Level Max is addicted fun!
Developed by RedLynx and published by Ubisoft, platform racer Trials Fusion is the fifth entry in the Trials franchise.
The premise of Trials Fusion is relatively simple. You jump on a bike, and accelerate really fast while navigating descents, climbs, jumps and a whole array of other obstacles with the objective of finishing the stage with the highest score possible.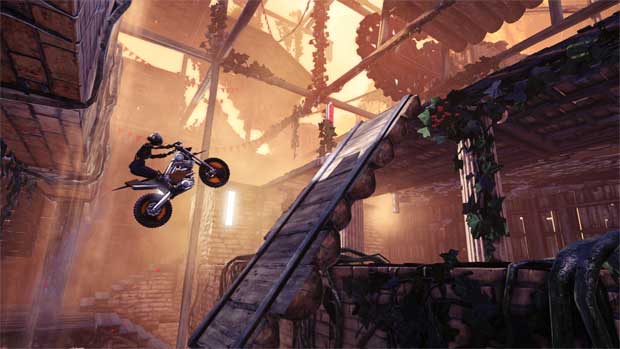 It's easy to see that this futuristic racer is excellently designed with sleek visuals and a pulsating ambience from the moment you jump on your bike, but what you don't realise until you play it is just how impressive the gameplay is.
At first glance you might think that accelerating downhill and doing several jumps on a straight track would be simple enough but that is not the case. Trials Fusion is a challenge in physics. You have to carefully anticipate each hoop or jump, making sure you have the directional pad at the correct angle as you prepare a landing or steep climb up a hill. Get it wrong and you're face planting on a regular basis, get it right, and you're witness to some epic jumps and landings. Each stage is well designed, and becomes more challenging as you progress further in the career mode.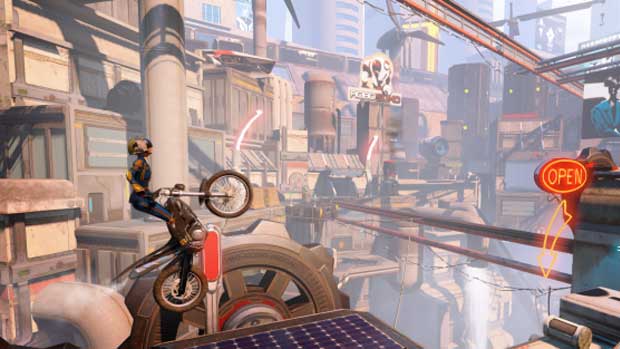 The game requires you to anticipate and navigate each upcoming obstacle and shift your weight correctly in order to land successfully. It does take time to get used to the controls, and how to best approach each track. Every bike feels different from the next, some I got on pretty well with, while others like the Pit Viper which you unlock early in the game, can be incredibly frustrating to use.
As the game progresses through the first stages, the right stick finally becomes effective by it being your way of producing tricks and moves while in mid-air. Doing a 'superman' and getting back in the seat of the bike before you make impact with the ground is extremely fun and feels very rewarding. There are certain levels that require you to do as many tricks as you rack up as many points as possible. I enjoyed these levels but my preference was the standard stages where you just had to concentrate on navigating the ramps and hills while executing insane flips, then having to make a perfect landing.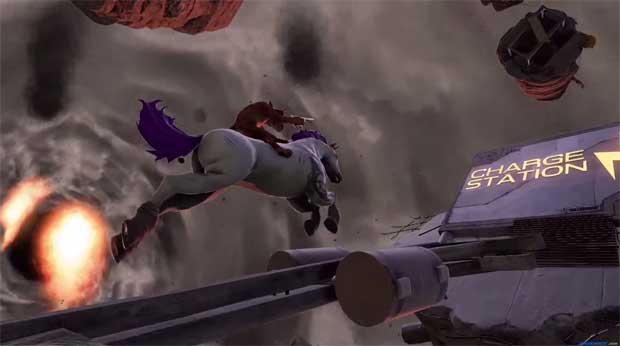 To progress to the next stages and unlock new levels you have to win a certain amount of medals from the previous stages. So at first you'll be getting bronze for only completing a track as you get used to the game and its controls. Once you start to get better, you'll find that re-visiting certain levels where you only achieved a bronze will be much easier and getting a gold medal standard. The more gold medals you have the better, as a gold medal is worth 3 medals, and unlocking them quickly adds to your overall medal haul resulting in latter stages being unlocked.
As difficult as the game can be, especially in the latter stages, you do notice how much better you start to become with practice. Nothing you achieve in the game could be classed as a fluke. It's solely down to you to learn and master everything within the gameplay aspects, and because of that Trials Fusion gives you a real sense of satisfaction once you nail a track or master how to handle one of the vehicles.
Aside from the career mode, another feature of Trials Fusion is the ability to create and play custom tracks which can be accessed via the main menu, all categorized by difficulty and popularity. I had a lot of fun having a go at some of the top rated tracks, and could see that those who designed them put in a lot of effort in making them as fun and challenging as possible.
The track editor isn't exactly user-friendly as there is a no tutorial, which makes each custom made track available even more impressive. There are a host of tutorials available on Youtube to help you figure it all out, so if you are struggling you can always find help on there. You can also customise your bikes, ATV's and riders with a host of gear and styles to choose from. Most can be unlocked throughout the game as you progress, or you can always purchase game credit to acquire different items.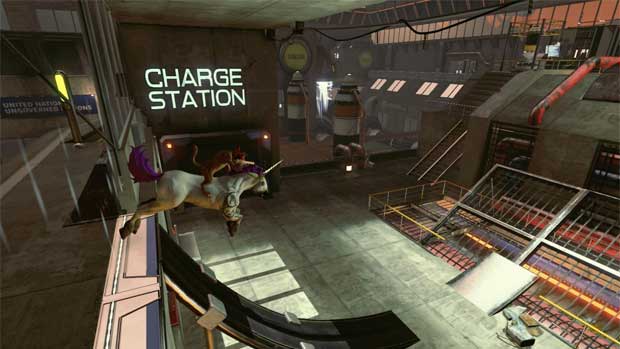 DLC's
There has been a host of paid and free DLC released for Trials Fusion, that included new tracks and other features. July 14, 2015 saw the release of the is Awesome Level Max DLC which lets you ride on a unicorn as a cat which is certainly a change from riding on bikes through each stage. With the Awesome Level Max DLC, it's basically the biggest update in the series that adds new tracks, gadgets, challenges and new objects for the track editor. The level design is also quite distinct from the previous instalments of the game with its magical craziness. There is even a whacky penguin as a boss battle and seeing a cat on a unicorn is easily worth the admission price alone.
Furthermore, RedLynx vs. All-Stars is a collection of more than 20 new tracks pitting RedLynx's own track creators against the very best track creators across the world. Also, the Red Lynx vs. All Stars DLC which added more maps, some of which are a big improvement on the current tracks. Both DLC's are well worth getting and add to the already impressive amount of features and tracks Trials Fusion already includes.
Upon initial release, Trials Fusion didn't include a multiplayer mode unlike previous entries in the series. A free update on January 24, 2015 added online multiplayer that included modes such as Online X-Supercross, where you race against an opponent on two random tracks, with whoever achieves the highest score winning the round. There is also an option of allowing up to 8 players racing against each other, with the ability to set various gameplay options and requirements.
The sound effects and musical score in Trials Fusion is pretty good, and goes well with the overall futuristic feel of the game. The announcers also keep you amused with some dark humour as they commentate throughout each stage you attempt and goad you as you approach death at the end of each level.
Final Thoughts?
The game has the ability to keep you smiling and is extremely addictive. There is a lot of replayability within Ubisoft's little gem, and is certainly one of those games that if you're struggling to find something to keep you busy for a few hours, it'll keep you well entertained. I would highly recommend adding Trials Fusion to your game library. It's insane, addictive, but above all else, a lot of fun.
So buckle up and enjoy the ride!
Game Details
Primary Format – Games – Playstation 4
Game Genre – Racing
Rating – PG
Game Developer – RedLynx
Game Publisher – Ubisoft
Key Features
• Best-In-Class Platform Racing – Rock-solid motocross physics and reality-bending course designs come together for an over-the-top racing experience that no other game can provide. Show your fearless side with the brand new FMX tricks system, and choose your path towards victory on branching courses. The ¬finish line is the ultimate goal, but the challenge is everything before it.
• Ubiquitous Competition – Whether you're racing alone, with friends, or in a worldwide tournament, competition is all around you. Its variety and depth will offer limitless ways to scratch your competitive itch, and the opportunities keep coming. With ongoing support for special tournaments and events, team racing, and much more coming ahead, your competition days will never be done.
• Vibrant User-Generated Content – Immerse yourself in a boundless Trials experience with custom track designs made possible by the in-game Editor Mode. With a user-generated content community that boasts some of the most creative and skilled track creators in the world, Trials Fusion offers new track after new track and opens the door to a world of possibilities only the crazy minds of Trials fans can bring together.