Games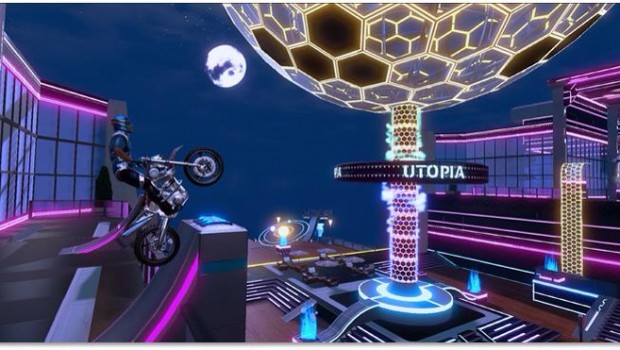 Published on August 21st, 2014 | by admin
Trials Fusion DLC Empire of the Sky Out Now
AUSTRALIA, SYDNEY – August 21, 2014 – Ubisoft has released Empire of the Sky, the second of six planned downloadable content packs for Trials Fusion™. Available now for Season Pass holders and from $6.95 for players without the Season Pass, Empire of the Sky brings new tracks, challenges, editor objects and achievements to Trials Fusion.
To view the trailer – http://youtu.be/nnMUsJg7Vy4
After exploring the wastelands in Riders of the Rustlands, Empire of the Sky takes players to new heights. Ride through the floating islands of the privileged, who lead their lives blissfully unaware of the problems of the lands below. Sheltered in their dome of ultra-comfort, these citizens reside in a utopia that hides its own secrets to be unveiled.
Nine new tracks have been added, consisting of single player tracks, along with one Supercross track, one Skill Game, and one FMX track. In addition, there are 18 new Track Challenges, including secret locations and mini-games. Track editors also have dozens of new objects at their disposal including anti-gravity technology, force fields, and floating platforms to help create the track of their dreams.
The Season Pass is still available for purchase from $29.95. Players will receive Empire of the Sky and Riders of the Rustlands today and all future DLC at no additional cost. The final four pieces of DLC will be released by May 2015.
Developed by RedLynx in collaboration with Ubisoft Shanghai and Ubisoft Kiev, Trials Fusion has sold over one million copies and offers players an unlimited array of obstacles and challenges as they race against the clock to set track records.
For the latest information on Trials Fusion, please visit: www.trialsgame.com.
About Ubisoft
Ubisoft is a leading creator, publisher and distributor of interactive entertainment and services, with a rich portfolio of world-renowned brands, including Assassin's Creed, Just Dance, Tom Clancy's video game series, Rayman, Far Cry and Watch Dogs. The teams throughout Ubisoft's worldwide network of studios and business offices are committed to delivering original and memorable gaming experiences across all popular platforms, including consoles, mobile phones, tablets and PCs. For the 2013–14 fiscal year Ubisoft generated sales of €1,007 million. To learn more, please visit www.ubisoftgroup.com.
© 2014 Ubisoft Entertainment. All Rights Reserved. Trials Fusion, Ubisoft, and the Ubisoft logo are trademarks of Ubisoft Entertainment in the US and/or other countries.