Games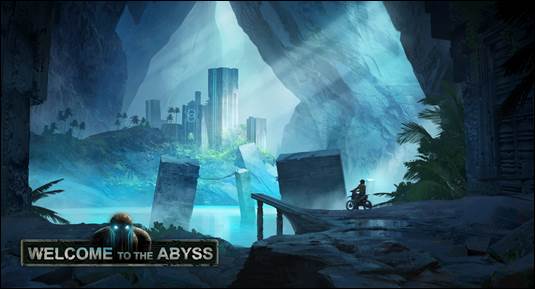 Published on October 9th, 2014 | by admin
TRIALS FUSION™ DIVES INTO THE ABYSS
Sydney, Australia – October 9, 2014 – Today, Ubisoft released Welcome to the Abyss, the third of six planned downloadable content packs for Trials Fusion™, which will take players from the clouds of utopia in Empire of the Sky to the ruins of a forgotten civilisation under the sea. Players will explore pristine stone relics that still flow with the energy of an unknown power source, and piece together information about what happened to this civilisation that existed so long ago.
Season Pass holders can download Welcome to the Abyss for free today and riders without the Season Pass can purchase it from $5.95. Welcome to the Abyss will unravel new mysteries in Trials Fusion™ and bring players 10 new tracks, 24 challenges, five achievements, and new objects for the track editor. Riders should proceed with caution though; there is more to these ancient ruins than what first meets the eye.
The Season Pass is available for $29.95 and includes Welcome to the Abyss, all future DLC and previous DLC Empire of the Sky and Riders of the Rustlands. The final three pieces of DLC will be released by May 2015.
Developed by RedLynx in collaboration with Ubisoft Shanghai and Ubisoft Kiev, Trials Fusion™ has sold over one million copies and offers players an unlimited array of obstacles and challenges as they race against the clock to set track records.
For the latest information on Trials Fusion™, please visit www.trialsgame.com.