Films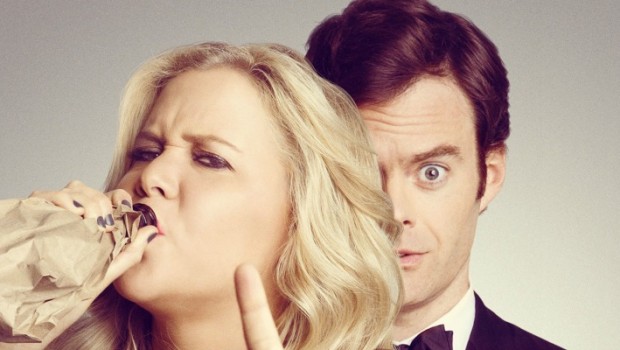 Published on August 3rd, 2015 | by Curtis Mayfield
Trainwreck – Film Review
Reviewed by Curtis Mayfield M-H on July 22nd, 2015
Universal Pictures presents a film by Judd Apatow
Written by Amy Schumer
Produced by Judd Apatow & Barry Mendel
Starring: Amy Schumer, Bill Hader, Tilda Swinton, Brie Larson, Colin Quinn, LeBron James, Vanessa Bayer & John Cena
Music by Jon Brion
Cinematography: Jody Lee Lipes
Edited by Paul Zucker
Running Time: 125 minutes
Rating: MA15+
Release Date: August 6th, 2015
Amy Schumer's brand of unfiltered and unrelenting comedy has slowly trickled down into the mainstream conscious. This is partially due to her sketch show Inside Amy Schumer that is comprised of skits that go viral almost instantly via YouTube. Schumer's stand-up comedy has inspired a lot of her sketches and the same goes for her debut film as both writer and star, Trainwreck. On paper this movie seems like a regular, cookie cutter romantic comedy about an independent career woman who doesn't have or want a man in her life. This is in part true but Schumer provides a gamer changer of a movie with her sharp writing and ruthless comedic skills. Director Judd Apatow brings his own human touch to the film by showcasing his skills as the best 'dramedy' filmmaker out today.
Schumer plays Amy, a young journalist who's grown up seeing first hand how being dedicated to one person your entire life doesn't work. Her father Gordon (Colin Quinn) makes sure this philosophy is made clear by an early age for Amy and her younger sister. Gordon sits the girls down in the opening scene and is unforgivably honest about the reason why he and their mother are getting divorced. "Monogamy isn't realistic" the serial cheater makes the kids say over and over. This mantra only works for Amy as we later see her as an adult hooking up with multiple people and kicking them out that very night. Her sister Kim (Brie Larson) on the other hand has gone against the grain her father laid out and has settled down with a boring but nice husband who already has a child from a previous marriage. Amy is quite repulsed by the idea of family and does her best not to get to know her brother-in-law or nephew. Instead, she focuses on her career as a writer for the hilariously stupid S'Nuff magazine that has a demographic of "every-fucking-body". The writers of the magazine cover hard-hitting topics like whether garlic makes seamen taste any different or 'what does your phone say about your cock'. Schumer has filled this office space with a great cast of supporting characters such as SNL's Vanessa Bayer who plays Amy's ditzy best friend. Alongside Schumer comes an SNL alumnus Bill Hader, who fills the role of the Amy's eventual love interest, Aaron. Hader does something rare here by playing a dialed down role. He's the clear thinking straight guy to Amy's unraveling hot mess. Aaron is a very successful sports doctor and just happens to be best friends with LeBron James, who kills his role as a sensitive romantic and supportive pal to Aaron. The typical gender roles for film are flipped here with Amy being the insensitive, carefree and let's face it, a complete dick, while Aaron is the sucker for love who pursues Amy.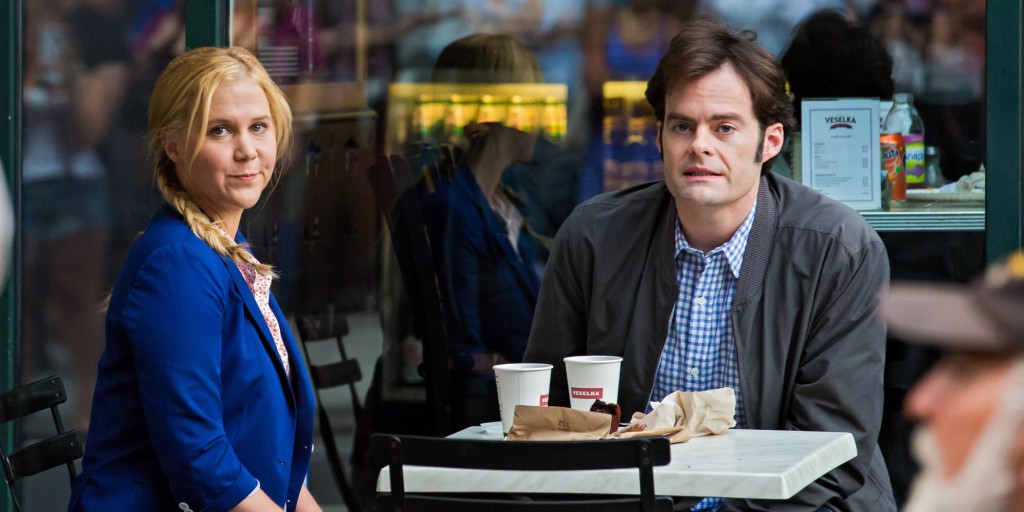 The surprising cream of the comedy crop is Tilda Swinton who stars as Amy's boss Dianna. What makes Swinton so hilarious in this role is that she's unrecognisable with a thick London accent and a heart made of stone. But of course this wouldn't be an Apatow film without a supporting cast that has more funny lines than the main actors. Much like Christopher Mintz-Plasse in Superbad or Russell Brand in Forgetting Sarah Marshall or P. Diddy in Get Him to the Greek, this movie is filled with side characters who are shockingly funny. There's wrestler John Cena's character as Amy's almost-boyfriend who says things like "I look like Mark Wahlberg ate Mark Wahlberg" when defending his physique. But on par with Swinton's out of nowhere comedy is NBA star LeBron James. He's a complete make believe version of himself (well I'm guessing) since he watches Downton Abbey and is a romantic sweetheart. Don't fret if you've seen the trailer and think all the good jokes are spoiled because there is plenty left to laugh at.
But a cast of funny offsiders isn't the main focus here. The central character of Amy is written perfectly and is based of Schumer's real life former self. Though her fuck ups are fun to watch, the consequences are also shown. She's dealing with a father with a terminal disease and she can't quite get a grip on what living like an adult means. While the latter is where most of the jokes are it's also where all the drama in the film comes from too. It's the most touching and emotional scenes that are eventually undercut by Schumer's comedy in order to stop things from delving too far into a dramatic film. A lot of the interaction between the characters goes on longer than expected but this is appreciated. Scenes with improvised banter carry on without lingering. The jokes take a hold of you and don't let go until it hurts. Longtime fans of Schumer will notice jokes based off her stand-up creep into the plot but not in a recycled way.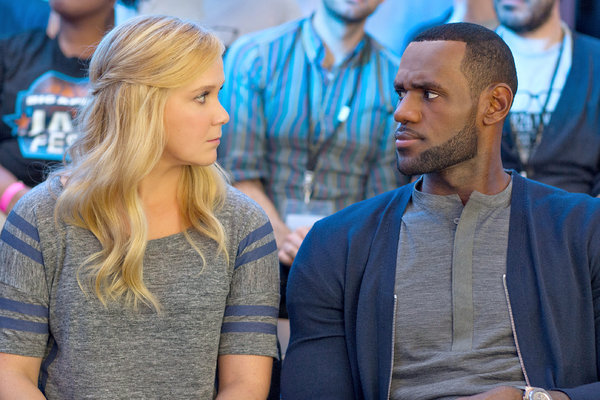 Apatow branches away from his regular cast of goofy dudes to collaborate with not just one of the funniest female comics today but one of the funniest comedians period. One thing Apatow is known for is breaking new comedic actors into Hollywood (Seth Rogen, Steve Carrell) and hopefully this happens for Amy Schumer, who has already paved her own way into TV but now has a more than promising career in film ahead of her.
Summary: Schumer provides a gamer changer of a movie with her sharp writing and ruthless comedic skills.