Events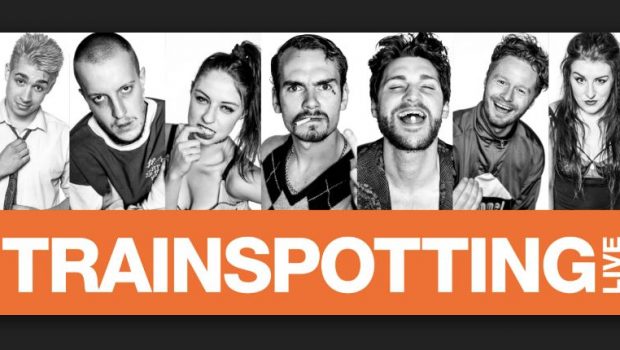 Published on March 23rd, 2017 | by admin
Trainspotting Live Review (Melbourne 2017) #TrainspottingLive
Summary: Trainspotting Live is a true surreal theatre experience that transcends the book and film
Based on the 1993 novel by Irvine Welsh and adapted by Harry Gibson before the 1993 cult film Trainspotting, this theatre incarnation of the story takes the audience into the underground world of heroin addicts in this truly surreal experience as you drawn into this hidden world from society. Having seen the film, I had some inclination of what to expect but upon arriving and being given my Trainspotting wristband and yellow glowstick, I felt like Alice going into the rabbit hole.
Hosted at fortyfivedownstairs (45 Flinders Lane, Melbourne CBD), the audience were slowly ushered into the hall that was like you were going into a rave somewhere in Edinburgh. So as the audience took their seats and the cast danced in the centre, with some of them mingling with the crowd, Trainspotting 'live' had commenced. For the uninitiated, the story revolves around heroin addict Mark Renton who was played by Ewan McGregor in the film and Gavin Ross on stage as he is caught in a world of drugs, bad decisions and a group of friends who don't make any of their lives easy.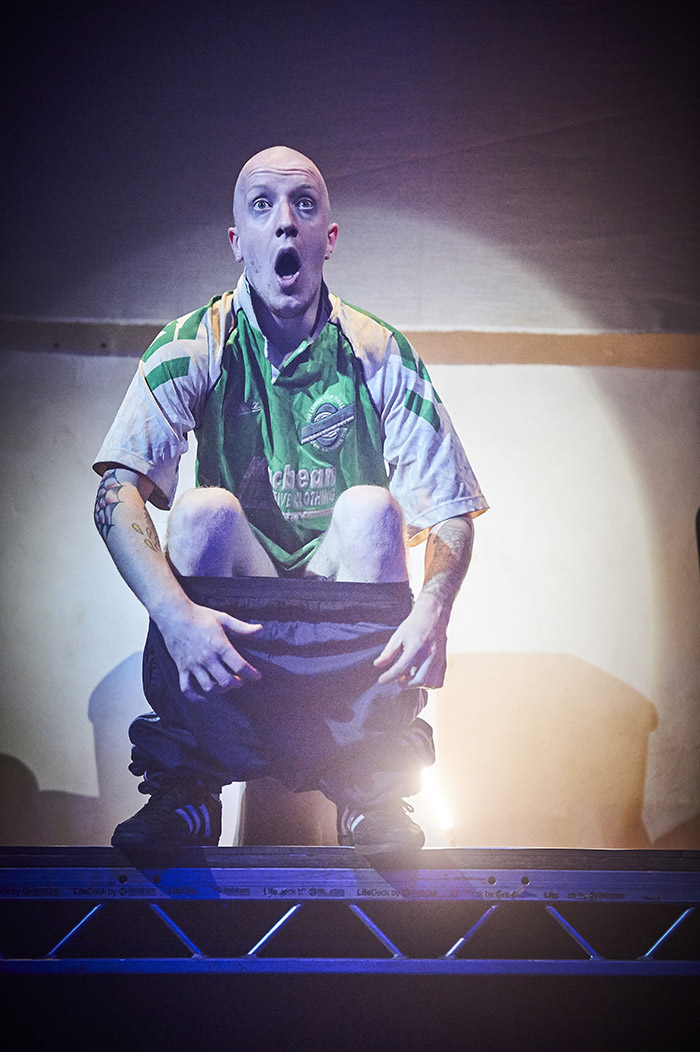 With that said, the story of Trainspotting is not for everyone and if your adverse to strong language, sex, violence and drug taking, this performance may not be for you. With that said there is also some very black humour in the story and the cast really excels at the drama, particularly the scene with Tommy. Add in audience interaction thanks to the cast and it's truly like you are part of the production (especially when drinks are spilled or other things that I don't want to spoilt) which makes this quite a powerful performance. Furthermore, it was interesting seeing some of the audience reaction to certain scenes and even though I've seen the film, I was still caught off guard at times and thought 'wow'… that was intense.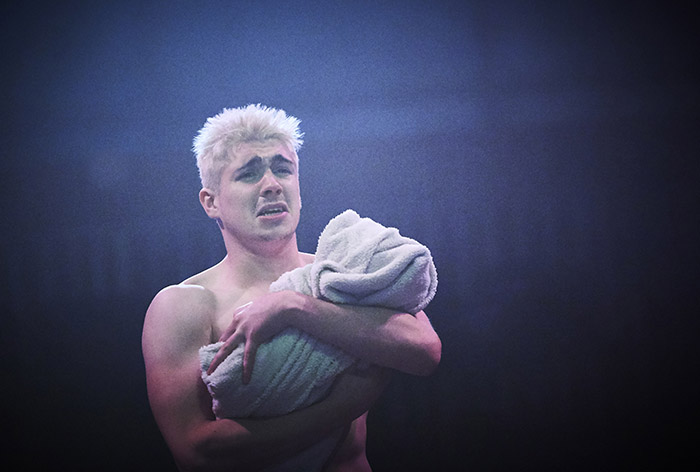 Although the story is based on the novel, opposed to the film, all the main characters are still there that include Begbie, Tommy, Allison, Mother Superior, Sick Boy and Laura (or Lizzy in the film). So as we're drawn into their lives, the stage adaption explores each of the characters psyche as they give the audience a unique and different snapshot into their damaged lives. Given that, the performers are perfectly cast as these broken people, however the stars are definitely Gavin Ross as Rento and Chris Dennis as the villainous Begbie who really excels at bringing this character to life. Add in some clever theatrics like lighting, smoke and music and Trainspotting Live ticks all the right boxes.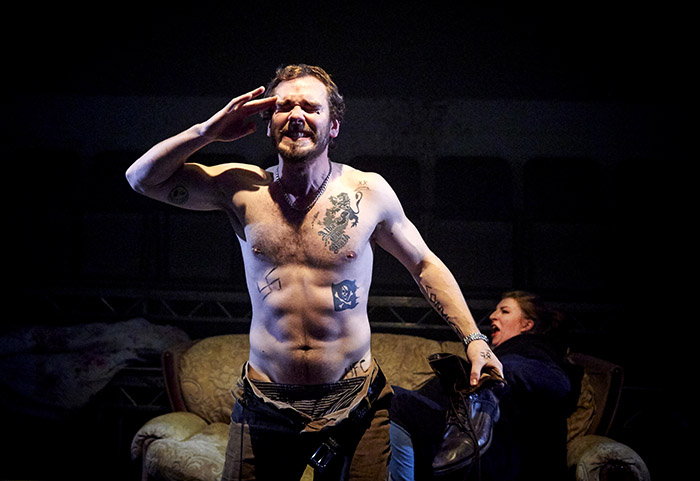 Final Thoughts?
If you're after for a very surreal theatre performance, check out Trainspotting Live that is a powerful social commentary on a snapshot of time that is unfortunately quite relevant today in this world of ice and politics gone mad. All in all, Trainspotting is a very gritty and energetic drama as you are pulled into this underground world of drugs, non-stop partying and crime… on, that famous toilet scene is also in the production!
Recommended!
Show Details
22 March – 13 April 2017
Preview: Wednesday 22 March 7.30pm
Opening night: Thursday 23 March 8pm
Duration: 75 minutes
Times: Tuesday 7.30pm, Wednesday – Friday 8pm (excluding preview), Saturday 7.30pm & 9.30pm
Ticket price: $34 – $45
Strictly for ages 16+
Bookings: 03 9662 9966
Web: http://www.fortyfivedownstairs.com/wp2016/event/trainspotting-irvine-welsh-adapted-harry-gibson/2017-03-22/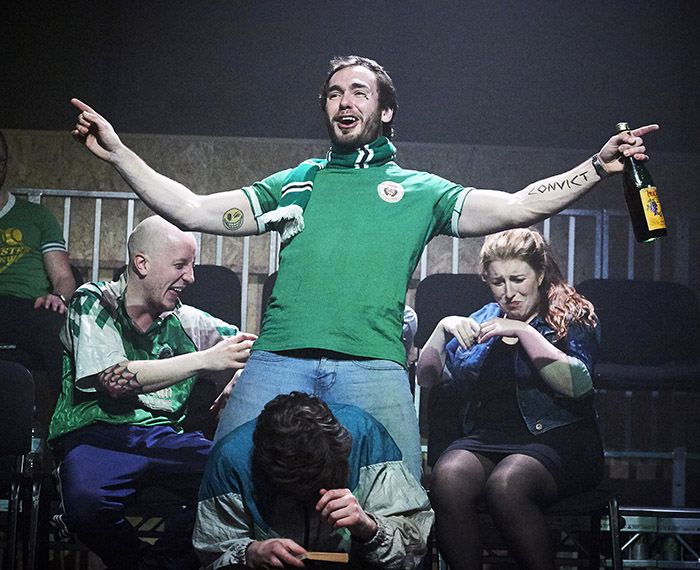 CAST
Rachael Anderson
Calum Barbour
Chris Dennis
Greg Esplin
Michael Lockerbie
Erin Marshall
Gavin Ross