Films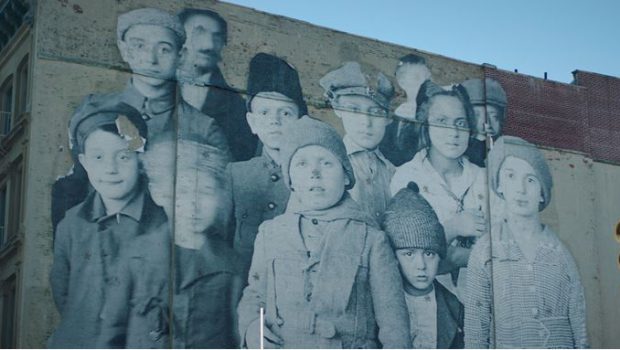 Published on May 29th, 2019 | by Damien Straker
TRAILER RELEASED FOR UPCOMING FILM 'CAPITAL IN THE TWENTY-FIRST CENTURY' BASED ON NEW YORK TIMES BESTSELLER
Transmission Films is proud to release the trailer for upcoming documentary film CAPITAL IN THE TWENTY-FIRST CENTURY, adapted from the ground-breaking and powerful book of the same name by Thomas Piketty.
Directed by New Zealand filmmaker Justin Pemberton, in participation with Thomas Piketty, The New York Times bestselling book was adapted for screen by Matthew Metcalfe, Justin Pemberton and Thomas Piketty. The film is produced by Matthew Metcalfe and co-produced by Yann Le Prado.
CAPITAL IN THE TWENTY-FIRST CENTURY is an eye-opening journey through wealth and power, that breaks the popular assumption that the accumulation of capital runs hand in hand with social progress, shining a new light on the world around us and its growing inequalities. Traveling through time from the French Revolution and other huge global shifts, two world wars and through to the rise of new technologies today, the film delivers an insightful and empowering journey through the past and into our future.
The film features interviews with some of the world's most influential experts including Capital In The Twenty-First Century author, French economist Professor Thomas Piketty; Financial Times U.S. Managing Editor, Gillian Tett; Nobel Prize-winning Economist Joseph Stiglitz; Best-Selling Political Economist Francis Fukuyama; Global Economic Analyst, Rana Foroohar; University of Reading Historian, Professor Kate Williams; and journalist and author, Paul Mason.
"Director Justin Pemberton and Producer Matthew Metcalfe have adapted this ground-breaking book into an entertaining and fascinating film about wealth and power throughout history – and what it means for our future," says Transmission Films Joint Managing Directors Andrew Mackie and Richard Payten.
"When reading the book, I was grabbed by Piketty's central idea that ownership of capital is concentrating in a way that mirrors the highly unequal levels experienced in 18th and 19th century Europe and America. The film proposes we're at risk of regressing back to such a world, where the middle class are virtually non-existent – almost as poor as the poorest – as extreme wealth condenses into the hands of a privileged few – who, for the most part, don't feel obliged to pay taxes," says Director Justin Pemberton.
Since the release of the book in 2013, Capital In The Twenty-First Century has been translated into more than 35 languages and has received the Financial Times and McKinsey Business Book of the Year Award (2014), National Book Critics Circle Award (2014) and British Academy Medal.
CAPITAL IN THE TWENTY-FIRST CENTURY will screen at Sydney Film Festival on the 13th and 14th June, 2019, with Director Justin Pemberton in attendance at both screenings.