Hardware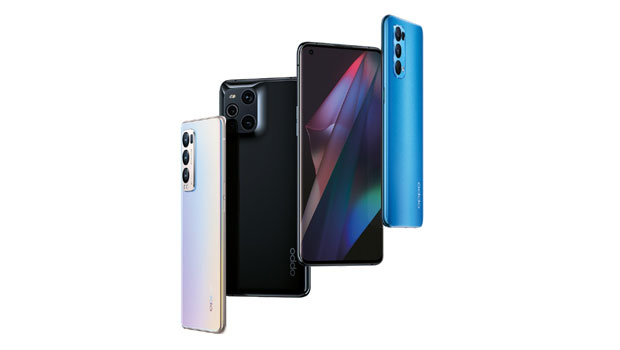 Published on April 15th, 2021 | by Adrian Gunning
Trade In & Trade Up: OPPO Australia Launches Trade In Program Following Continued Growth
Since launching in Australia in 2014, OPPO, has continuously strived to make premium devices accessible to all. Now the leading smartphone brand is staying true to this ethos with the launch of a local trade in program.
From today, Aussies can now trade in and trade up through OPPO's new hassle-free online process. Those looking to upgrade to a new OPPO device can use the dedicated landing page to find the trade in value of their current device, and receive a voucher discount that can be applied to purchase a new OPPO smartphone.
OPPO Australia's Managing Director, Michael Tran, believes there is great opportunity within the trade-in market as more Aussies look for quality devices at competitive price points. In fact, Telsyte research shows that sales of smartphones priced between $300 to $1,000 increased by 14% in 2020 compared to the previous year. In contrast, sales declined in both premium (above $1,000) and budget (below $300) segments.
"At OPPO we're continuously listening to our customers and analysing industry trends to ensure we're delivering not only the products, but also the services that Aussies are demanding. With consumers becoming increasingly price-conscious but not wanting to compromise on quality, a trade in program that supports our wide range of smartphones was the logical next step for our growth in Australia," said Tran.
OPPO are the third largest smartphone vendor in the country, with over a million Australians using an OPPO smartphone at the end of 2020 according to research from Telsyte.
"OPPO's new trade in program follows its steadfast growth in Australian users and highlights the importance of trade in programs for creating customer loyalty," said Foad Fadaghi, Telsyte's Managing Director.
For existing OPPO Customers with an Australian handset, the new trade up program promises value, with additional trade-in discounts being added to OPPO devices on top of the initial device valuation. This means users could trade in an OPPO Find X2 Pro (512GB) and receive an additional $205 OPPO loyalty valuation, on top of the $502 device trade in valuation, totaling up to a mammoth $707 voucher towards a new OPPO device.
The OPPO Trade In program also accepts devices from other manufacturers including Samsung, Apple, Google and Huawei, making getting your hands on a new OPPO more accessible than ever before. With competitive trade up valuations, the new program would allow customers to trade in a Google Pixel 5 and receive up to a huge $470 credit towards a new OPPO device. Similarly a Huawei P30 Pro (256GB) trade-in could receive up to a $400 credit.
Additional information and pricing valuations for different models can be found on OPPO's Trade In page. For those looking to upgrade their smartphone to one of OPPO's comprehensive range of handsets, the time is now.
For more information visit: https://trade-in.oppoaustralia.com.au/