Blu-ray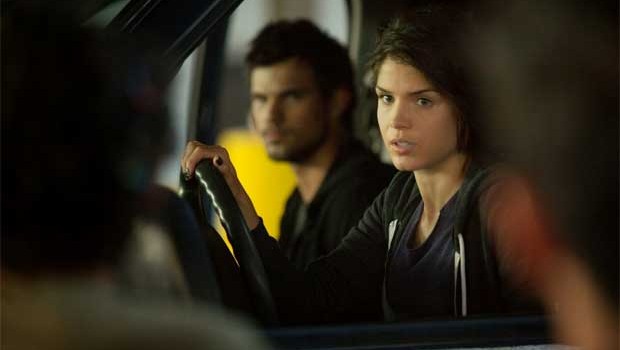 Published on September 14th, 2015 | by Tony Smith
Tracers Blu-ray Review
Summary: Tracers on Blu-ray is a standard action flick which banks on the selling point of Twilight star Taylor Lautner
Tracers is an action film that stars former Twilight star Taylor Lautner who is brought into the world of Parkour thanks to a stranger named Nikki (Marie Avgeropolous) who would not look out of place at a Victoria Secret's party in this action-packed almost music video like production.
Unfortunately for Cam (Lautner), the protagonist of the film, he owes some very unsavoury characters a large amount of money and when Nikki and her friends use Parkour to make money illegally, he believes that this may be his road to salvation opposed to trying to pay Chen back the $15,000 he owes by being a humble bike messenger.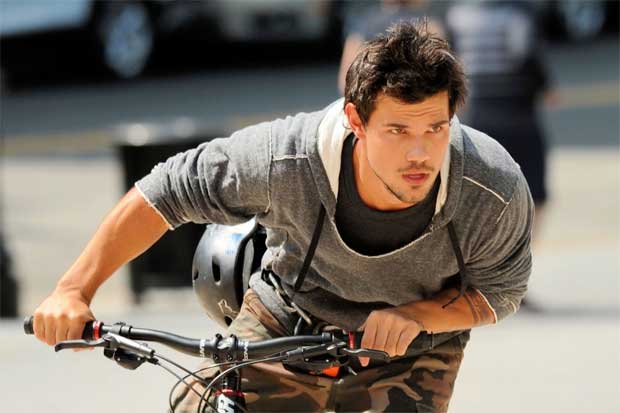 To make matters worse, Cam sleeps with Nikki and when the leader of his gang finds out, their next heist goes horribly wrong which eventually leads to an all out war between those in our reluctant heroes life. So no matter which way Cam goes, he always seems to find trouble which is a recurrent theme of Tracers.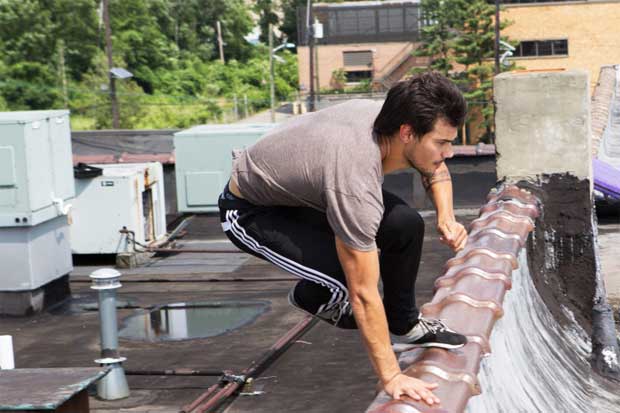 As a movie, Tracers definitely aims its story at the tween or Twilight market thanks to Taylor Lautner and unfortunately this film fails to reach any heights of true entertainment. The story is quite mediocre and the characters are clichéd with a very predictable plot. The only highlight of the film are the amazing Parkour scenes which were quite impressive.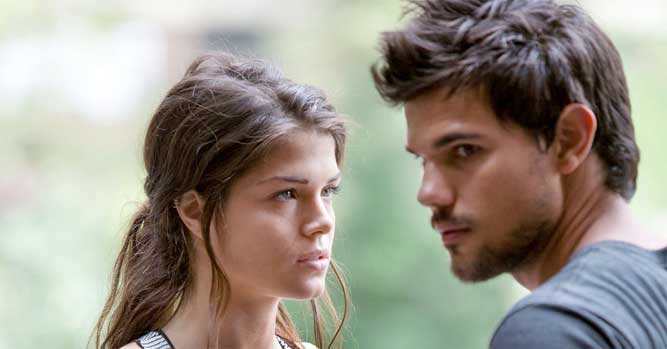 The cinematography is also quite decent but at the end of the day, Tracers is a predictable film that seems to be cashing in on the fans of Twilight. Nonetheless, it's well presented on Blu-ray with a handful of special features that most people will probably pass on.
Special Features
Art of Motion: The Making of Tracers
Director's Pitch Reel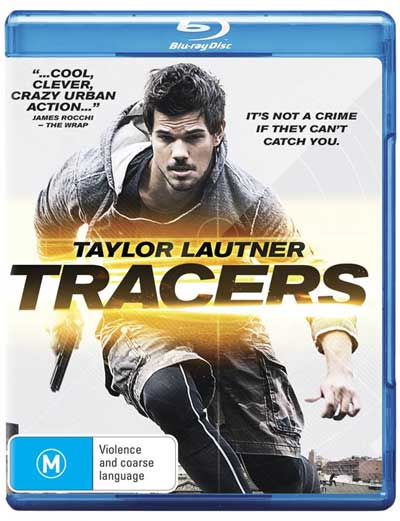 Blu-ray Details
Director – Daniel Benmayor
Actors – Taylor Lautner/Marie Avgeropoulos
Film Genre – Action
Label – Roadshow
Audio – English (DTS-HD 5.1)
Subtitles – English
Running Time – 94
Aspect Ratio – 2.40:1
Region Coding – B (Blu-Ray)
TV Standard – PAL
Rating – M
Year of Release – 2015
Primary Format – Movies/TV – Blu-Ray