Games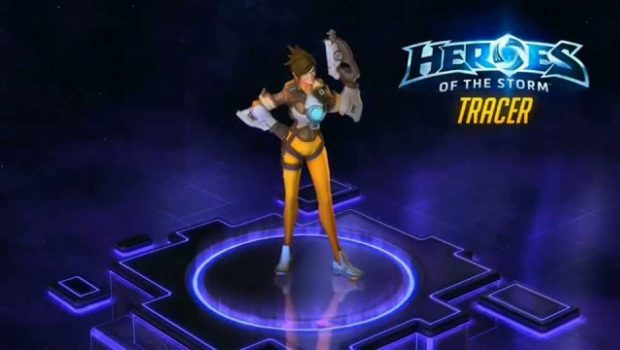 Published on April 20th, 2016 | by admin
Tracer Enters The Nexus!
Lena Oxton (call sign: Tracer) is an adventurer and an irrepressible force for good. With the ability to alter her own time at will, she fights the good fight wherever she goes – even The Nexus. Bending space and time, Tracer is an extremely mobile and deadly teammate. Her primary abilities include Blink, a three charge dash; Melee, a heavy damage blow that adds a 5% charge toward her Pulse Bomb heroic ability when attacking enemies, or 10% when attacking rival Heroes; and Recall, which allows Tracer to return to the position she was in three seconds earlier, instantly refilling her ammo and removing all negative status effects from herself.
Find out more about Tracer in the latest Heroes of the Storm Spotlight video, or by visiting her Hero profile here.
Tracer will be available on April 20 to those who have pre-purchased a digital copy of Overwatch: Origins Edition for Windows PC. She will also become available for sale to everyone in Heroes of the Storm starting April 27. Those who purchase the Origins Edition on any other platform will receive Tracer when they collect their copy on May 24.