Hardware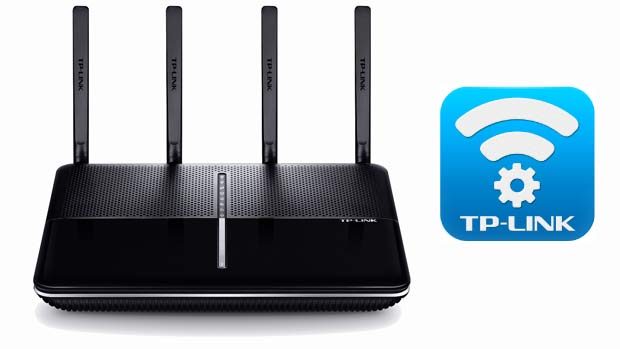 Published on July 2nd, 2016 | by James Wright
TP-LINK AC3150 (Archer C3150) WiFi Router Review
Summary: The TP-LINK AC3150 (Archer C3150) WiFi Router is a decent product if you're looking for a clever router!
TP-LINK have just released their latest router, the Archer C3150 which has been designed to increase your WiFi range but also keep a strong and reliable connection to your internet. So whether you're a gamer, interested in 4K streaming or someone looking to ensure you have uninterrupted WiFi in your home, than the Archer C3150 may be that product and Impulse Gamer had the opportunity to test out this router over the last few weeks. So without any further delays, here's our review of the TP-LINK AC3150 (Archer C3150) WiFi Router!
However before we jump into the review, it should be noted that this product is a Router and does not contain a Modem component which means you do need to connect the Archer C3150 to a modem in order to access the internet. In terms of appearance, the Archer C3150 does that that TP-LINK look and feel which is perfectly fine in our books as everything is accessible and in the right spot. Given that it does look like the Archer C2600 which was another excellent product from TP-Link.
It also has four Gigabit Ethernet ports which allows you to connect additional network devices such as PC's, gaming consoles or security cameras plus a WAN (Internet) port. Add in one USB 3.0 and one USB 2.0 port and you can connect additional devices to your network such as a printer or external hard drive for file sharing. Furthermore, the product has NitroQAM™(1024-QAM) technology which processes the data 1.25 times faster compared to 256-QAM.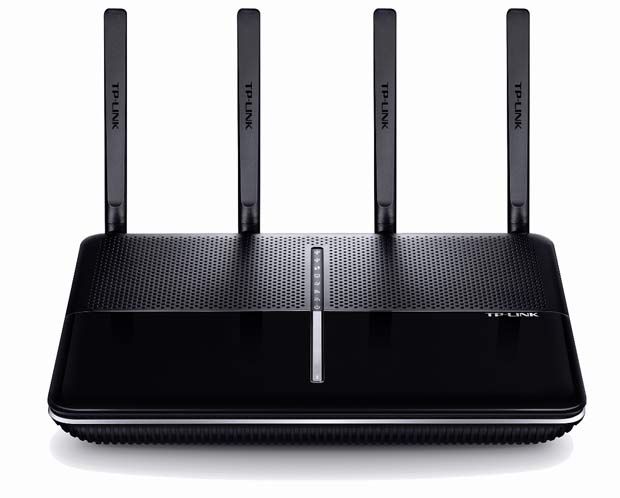 Also on the back is the power connection and the on/off switch with the left side of the Router supporting a reset button with a WiFi switch plus a WPS button. The top of the router has LED icons such as power, internet connectivity and its channel activity to give the user a quick snapshot of what it may be doing. All in all, it's quite a professional build and comes with a comprehensive 2-year warranty from TP-LINK plus 24×7 support should you need assistance.
The Router is also powered by a 1.4Ghz dual core processor and the product itself is a dual band Router that offers 2.4 and 5Ghz channels which provides a theoretical speed of up to 3,167Mbp. Add in the Multiple User MIMO (Multi-User Multiple Input, Multiple Out) technology and beamforming capabilities and you can ensure that not only multiple people can access the Router simultaneously but it also increases the WiFi signal in your home for improved internet and network connection.
Another highlight of the router is that it supports Smart Connect technology which means the product will automatically allocate the correct band to whatever is using WiFi which reduces user-stress and definitely makes things easier.
Setup was a breeze and my installation involved connecting the C3150 to my computer and then accessing the router via its URL which is tplinkwifi.net. This basically configures the product, the internet connection and your passwords for both the 2.4Ghz and 5Ghz channels. Additionally and via the web interface you can access advanced features of the product, including Parental Controls and even Bandwidth Control Settings plus other useful features.
However if your knowledge of IT is basic, the interface will assist. There is also a Tether App which allows you to access the router via the application opposed to its IP address which once again makes it easier for the end-user. All in all, the interface and additional access options definitely makes it a very user-friendly product.
Although all routers offer some amazing theoretical speeds, in reality this does not occur. When accessing the C3150 in the same room, the product scored 96.2Mpbs (2.4Ghz) and 481Mpbs (5Ghz). At 10 metres away, the C3150 scored 51.3Mpbs (2.4Ghz) and 251Mpbs (5Ghz) which is around a midrange product and probably a bit higher when compared to its competitors. However surfing the net, playing games and even streaming 4K videos was relatively flawless with a stable connection for the majority of time. It was only let down by our ADSL 2 connection which is more a physical issue opposed to the product itself.
Final Thoughts?
In conclusion, the TP-LINK AC3150 (Archer C3150) WiFi Router is a well-designed product from this company that not only offers easy installation and access but good performance in your home. It's a well-built product with some excellent features to assist with online gaming, streaming 4K videos and sharing your connection with other users. Check it out if you're interested in a WiFi Router!