Events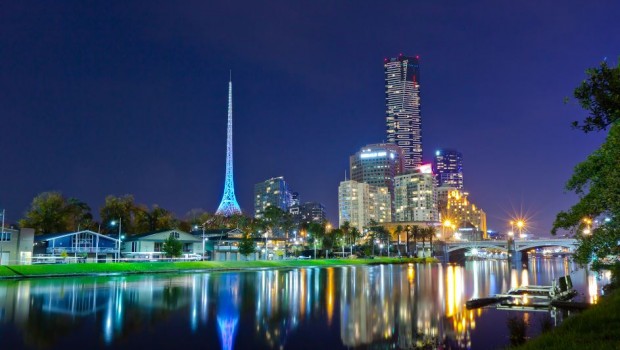 Published on December 16th, 2016 | by admin
Tourism boost for Melbourne Arts and Southbank Precincts
MELBOURNE, 15 December 2016 — From January 2017, Hamer Hall at Arts Centre Melbourne will throw open its doors seven days a week during business hours and welcome a new City of Melbourne Visitor Hub to the heart of the Southbank Precinct.
As a six-month pilot, the Melbourne Visitor Hub will be located at the Hamer Hall Box Office on St Kilda Road, which as part of Arts Centre Melbourne sits proudly at the gateway to the creative and cultural precinct, Southbank retailers, and at the nexus of the CBD, gardens and sporting precincts. Its location will enhance the visitor experience by providing information and wayfinding to those keen to navigate Melbourne's hidden gems.
Arts Centre Melbourne CEO, Claire Spencer, said this exciting partnership with City of Melbourne will provide a unique opportunity to better inform international and interstate visitors about Melbourne's cultural activities – from the Malthouse and ACCA to the Melbourne Museum and the East End Theatre District.
"Hamer Hall sits proudly at the entry to a thriving Southbank Precinct, which is home to thousands of residents, over 40 cultural institutions and a growing number of creative startups and co-operative working spaces. Importantly it provides visitors with unparalleled opportunity to experience a truly energetic and creative world city. The presence of a Melbourne Visitor Hub will ensure thousands of visitors will have detailed information about what's on offer within the city," Claire said.
The Melbourne Visitor Hub at Hamer Hall will be open daily from 10am to 6.45pm from January to March, and 10am to 5.45pm from April to June. The City of Melbourne's friendly staff and the famous 'red coat' tourism volunteers will help visitors plan their visit and provide tips on what to do and see in the precinct and across the city.
City of Melbourne Lord Mayor Robert Doyle said more than two million people have contact with the visitor service each year.
"The new Melbourne Visitor Hub at Hamer Hall will be open in time for our busy festival season; when tourists pack the city for our world-class calendar of events including Moomba, the Melbourne Food and Wine Festival, the Virgin Australia Melbourne Fashion Festival, Asia TOPA and the Melbourne International Comedy Festival. Our dedicated army of more than 400 volunteers and staff will embrace this new and exciting base in Melbourne's world-renowned arts precinct," the Lord Mayor said.
The Hamer Hall Box Office will be open daily between 10am and 6:45pm where visitors can purchase tickets to performances at Arts Centre Melbourne. Arts Centre Melbourne will also open a new café within Hamer Hall and tourism volunteers will also be located on the riverside promenade.
"We're excited about Arts Centre Melbourne's role in supporting the City of Melbourne in opening up the Southbank precinct, linking to our world-class sporting precincts and gardens to new visitors," Claire said. "This will go a long way to improving the visitor experience through better coordinated information, greatly improved pedestrian flow, way finding, connectivity, and amenity".
The Melbourne Visitor Hub at Hamer Hall will open to the public on 3 January 2017.